Natural Cycles:
Plan a Pregnancy with an App for Getting Pregnant
Discover fertility tracking for the digital age, you can also use the Natural Cycles app to get pregnant.
You must be over 18 years of age
Does not protect against STIs
CE marked in Europe
Cleared by FDA
Use an app to get pregnant
When you're ready to start a family, Natural Cycles' Plan a Pregnancy Mode is on hand to make switching from preventing to planning easy. Natural Cycles works by analyzing basal body temperature (BBT) – this is your body's lowest resting temperature which can be measured first thing in the morning with a basal thermometer. Due to a rise in BBT after ovulation, the app's algorithm is able to detect the fertile window and can tell you when you're at peak fertility.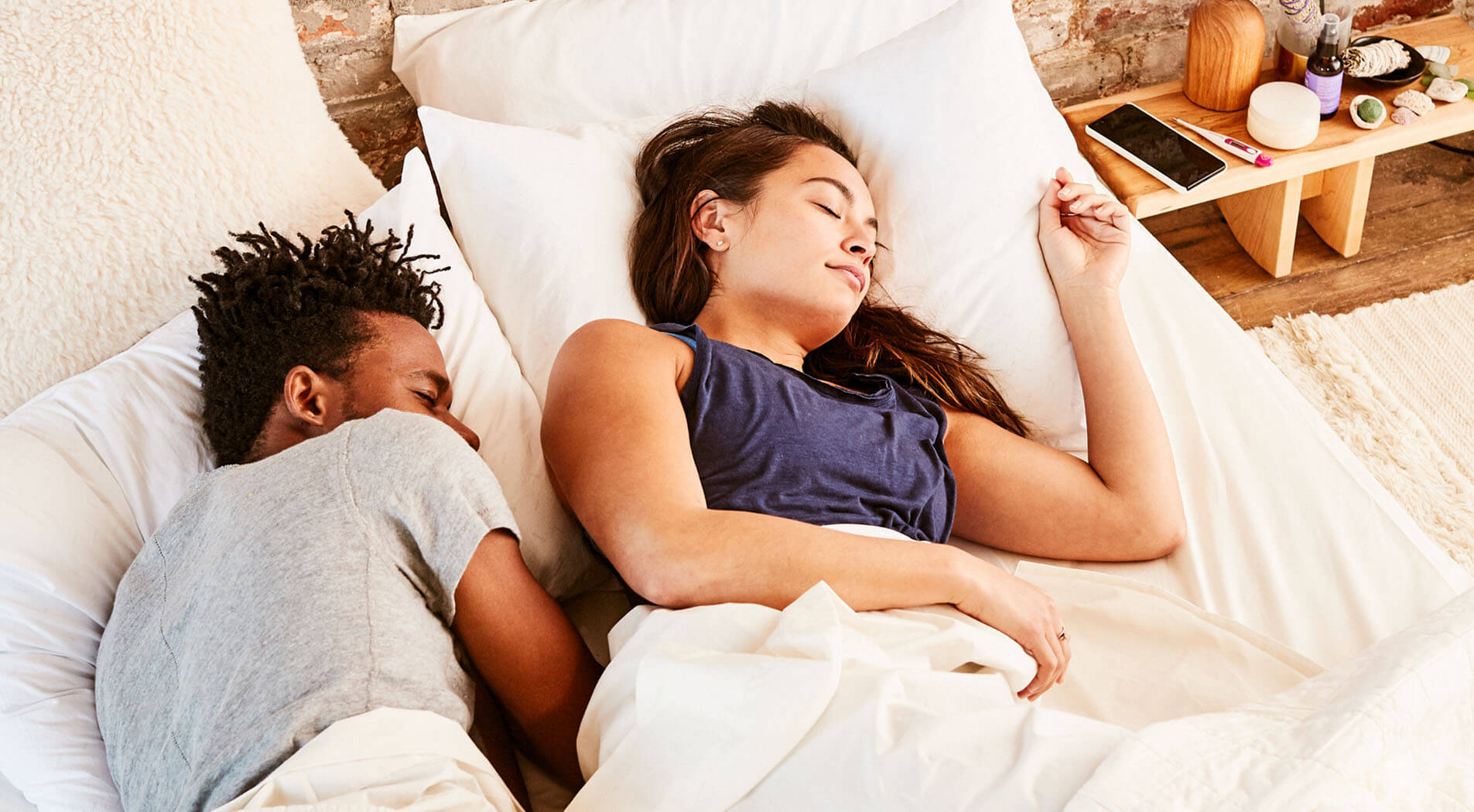 Today's view: fertility app status
Fertile days are shown on a color scale, the deeper the red, the more fertile you are. On pink days, your fertility can't be confirmed and the app may need some more data or time to get to know your unique cycle. Green days indicate that you are very unlikely to be fertile. The more data you add to Natural Cycles, the better the fertility app will get to know you. We recommend measuring your temperature and entering it into the app at least 5 times a week. Natural Cycles will still work if you input data less regularly, but it may take longer to get to know you.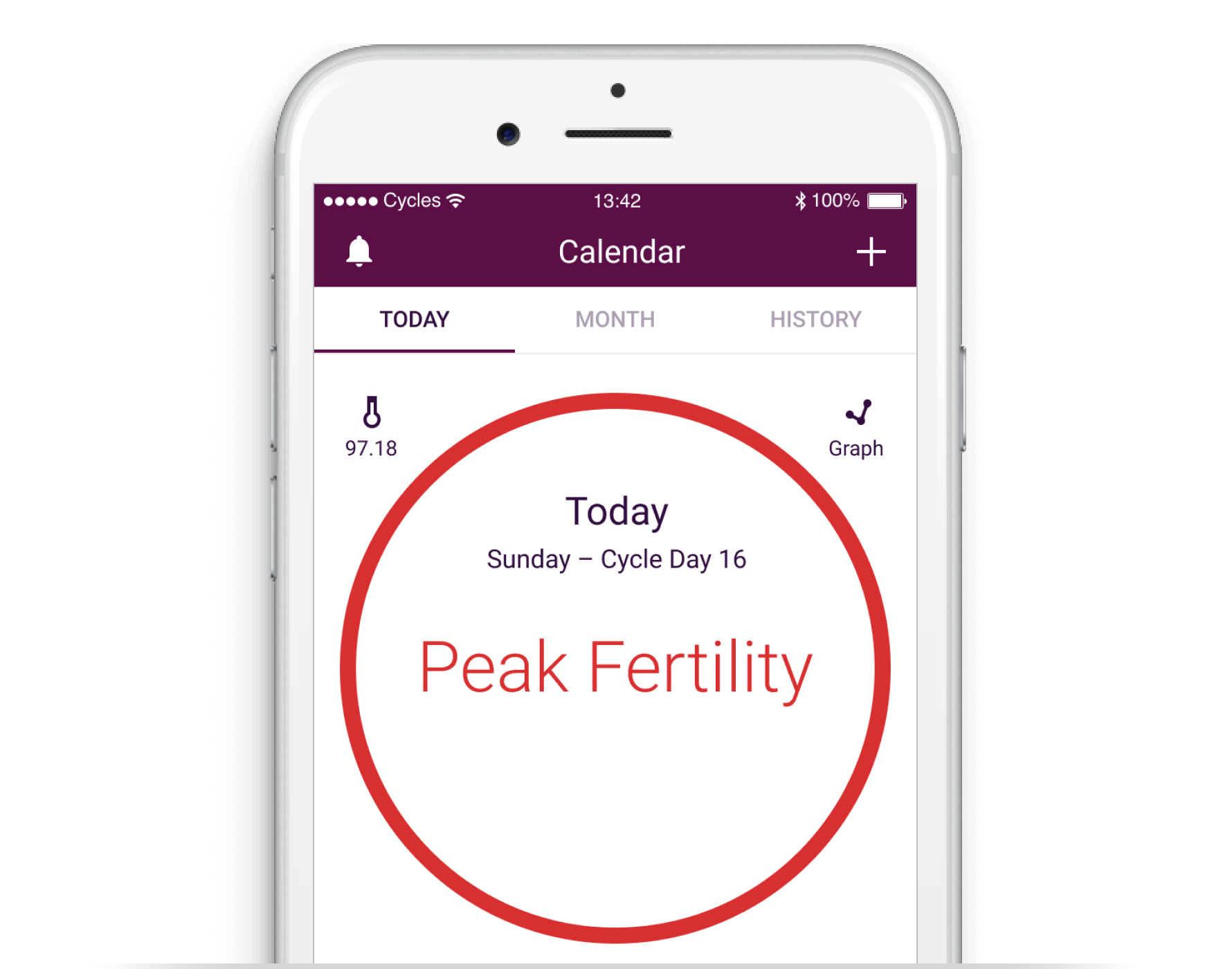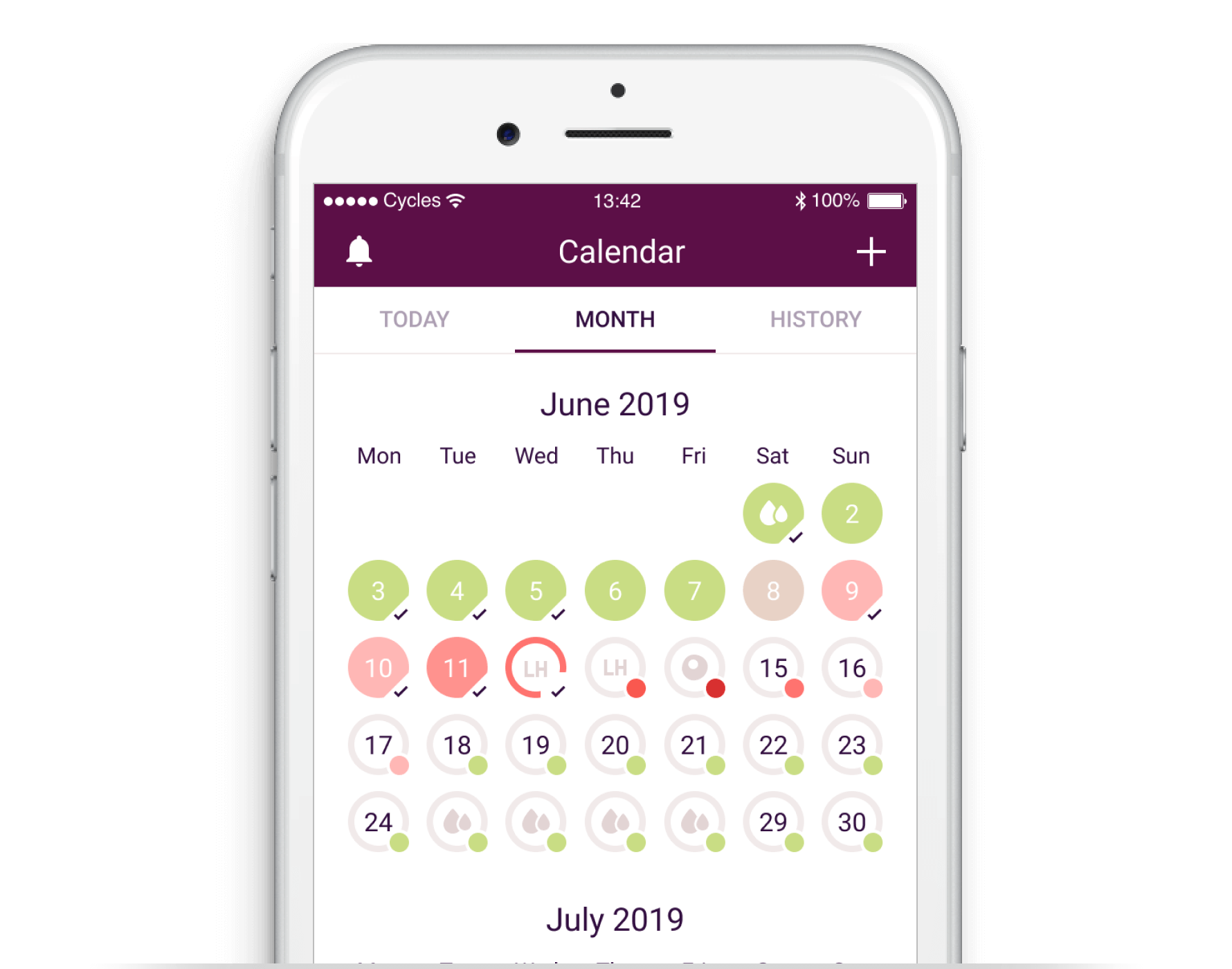 Fertility app month view
In this view, you can see predictions for when your ovulation, fertile days and period are coming up, so you will always be prepared for what's coming. It's easy to access your past data by tapping on any given day. Days when you have previously added data are clearly marked with a tick. Here you can also change the data or log additional info after the date has passed.
The unique graph
This view shows the curve of your temperature mapped to the days in your cycle – you can follow the graph as you add more data day-by-day. You can also see the fertile window, your period days and where you have logged sex shown on the graph. By swiping you can compare graph views from previous cycles. The graph view is a favorite feature of the fertility app for many of our Cyclers, as it offers an informative overview of their unique temperature curve.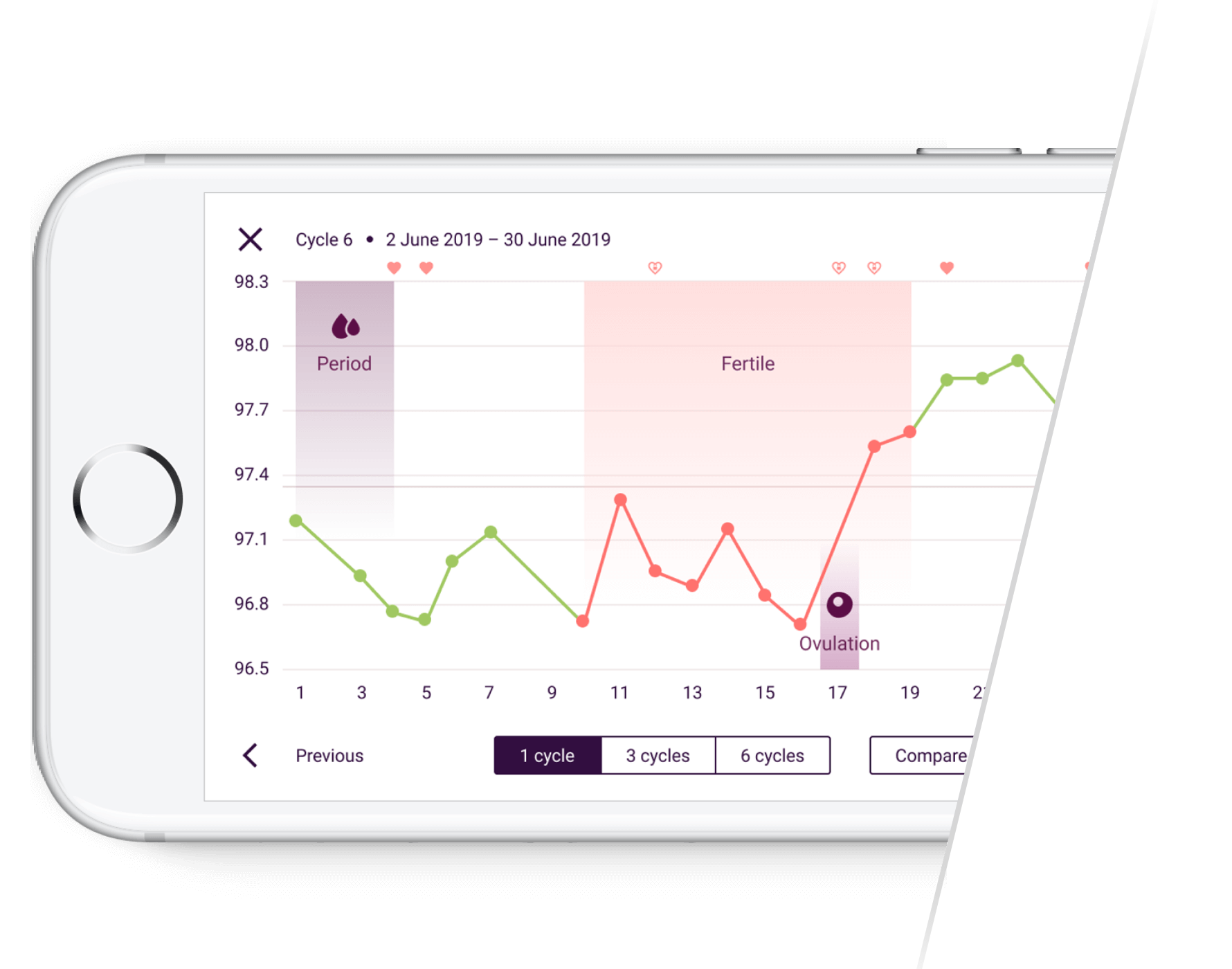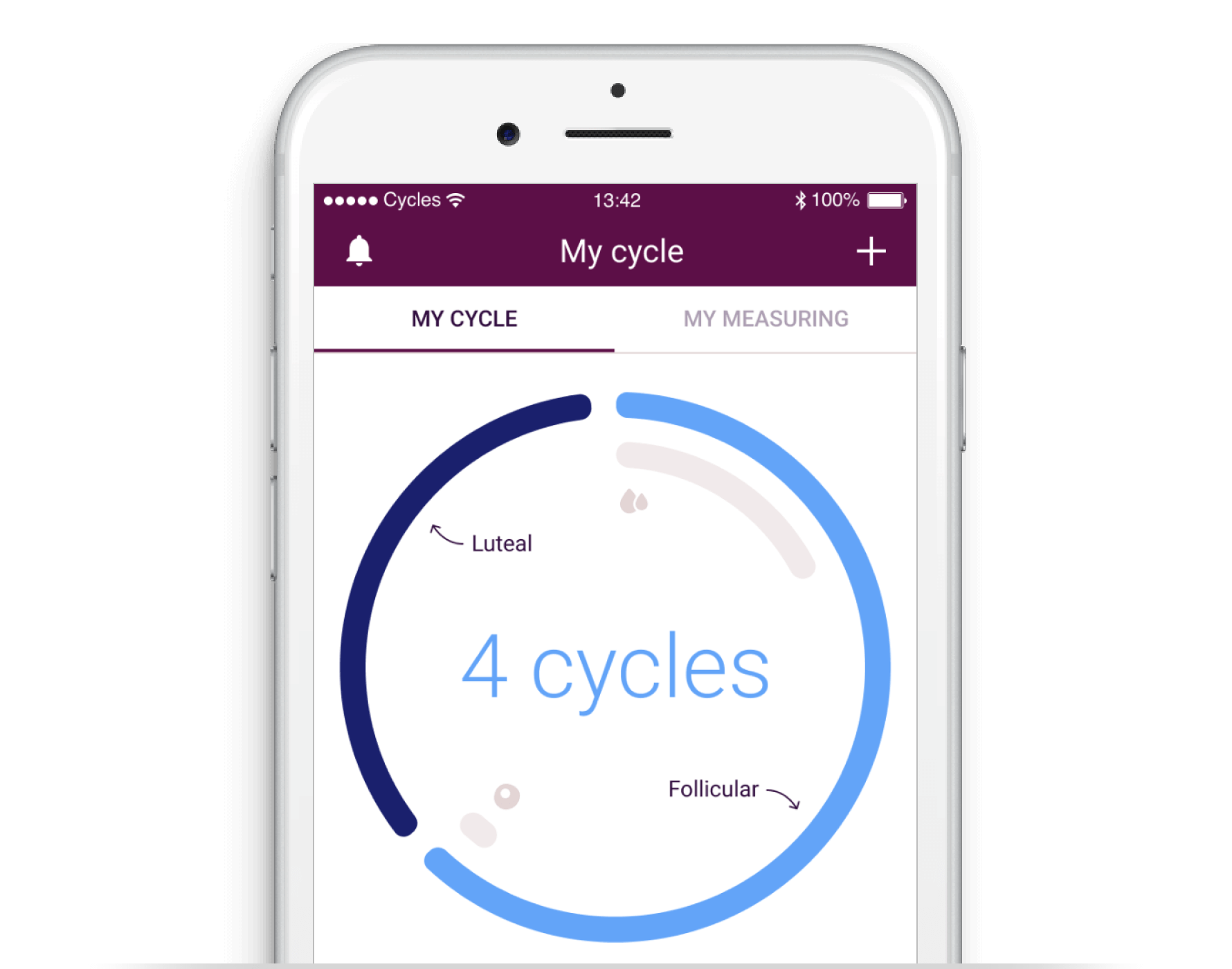 The statistics
The "My Cycle" view gives a breakdown of the statistics of your unique cycle. Here you can see an overview of temperature, cycle length and regularity, as well as a more detailed analysis of the phases of your menstrual cycle. Here you can also view the average statistics of all women using the fertility app, so you can see trends and have the option to compare your cycle alongside other Natural Cycles' users.
Fertility app Messages
Another favorite feature of Natural Cycles is the in-app messages and reminders we send. Whether it's the best time to take an ovulation test, or to carry out a self-breast exam, our messages are always relevant and tailored to you, so you can get the most out of the Natural Cycles experience while using the app to get pregnant. You can also contribute to research in women's health by answering questions. This just takes a couple of seconds and, with your support, we can help to further scientific understanding of birth control, reproduction and fertility worldwide.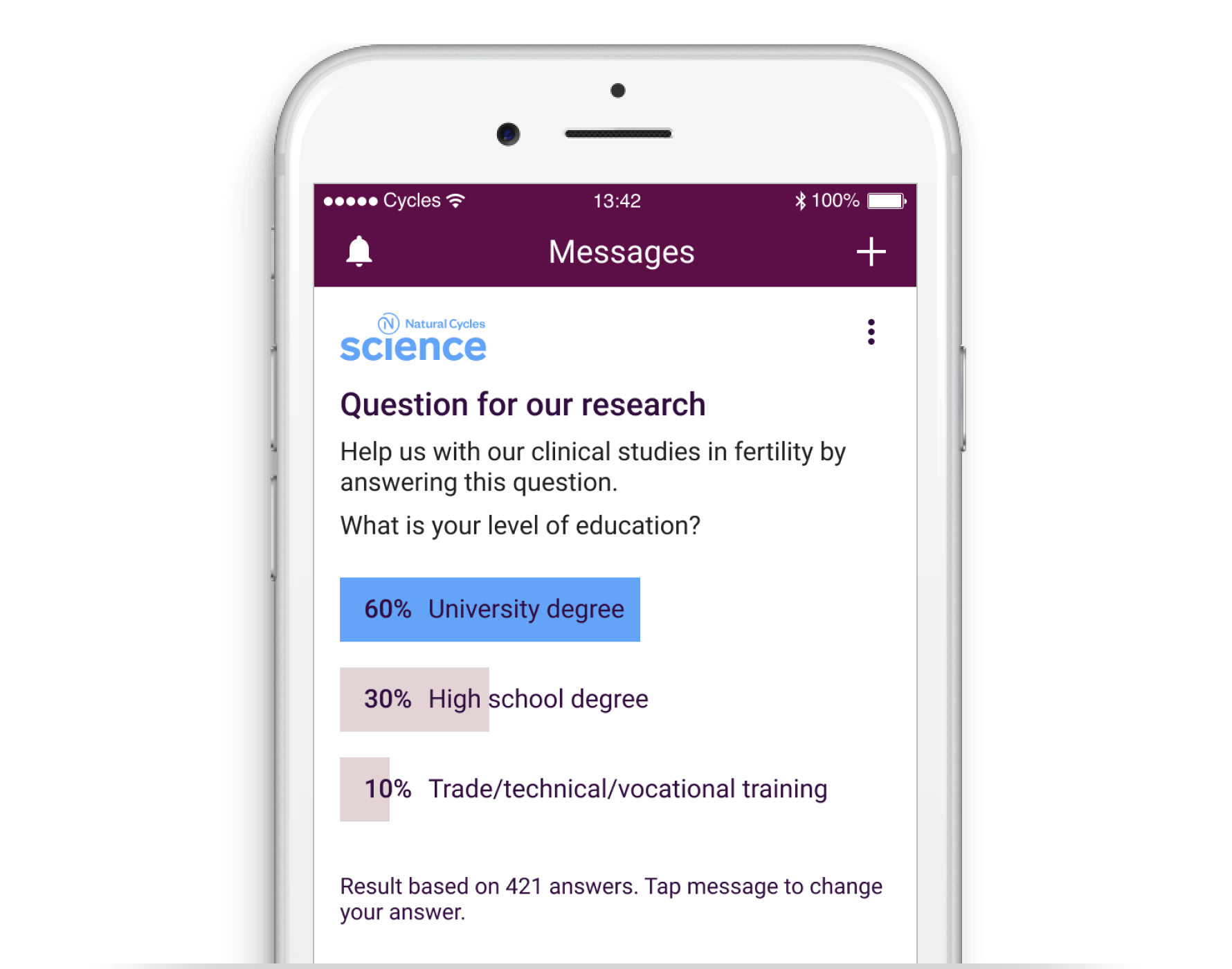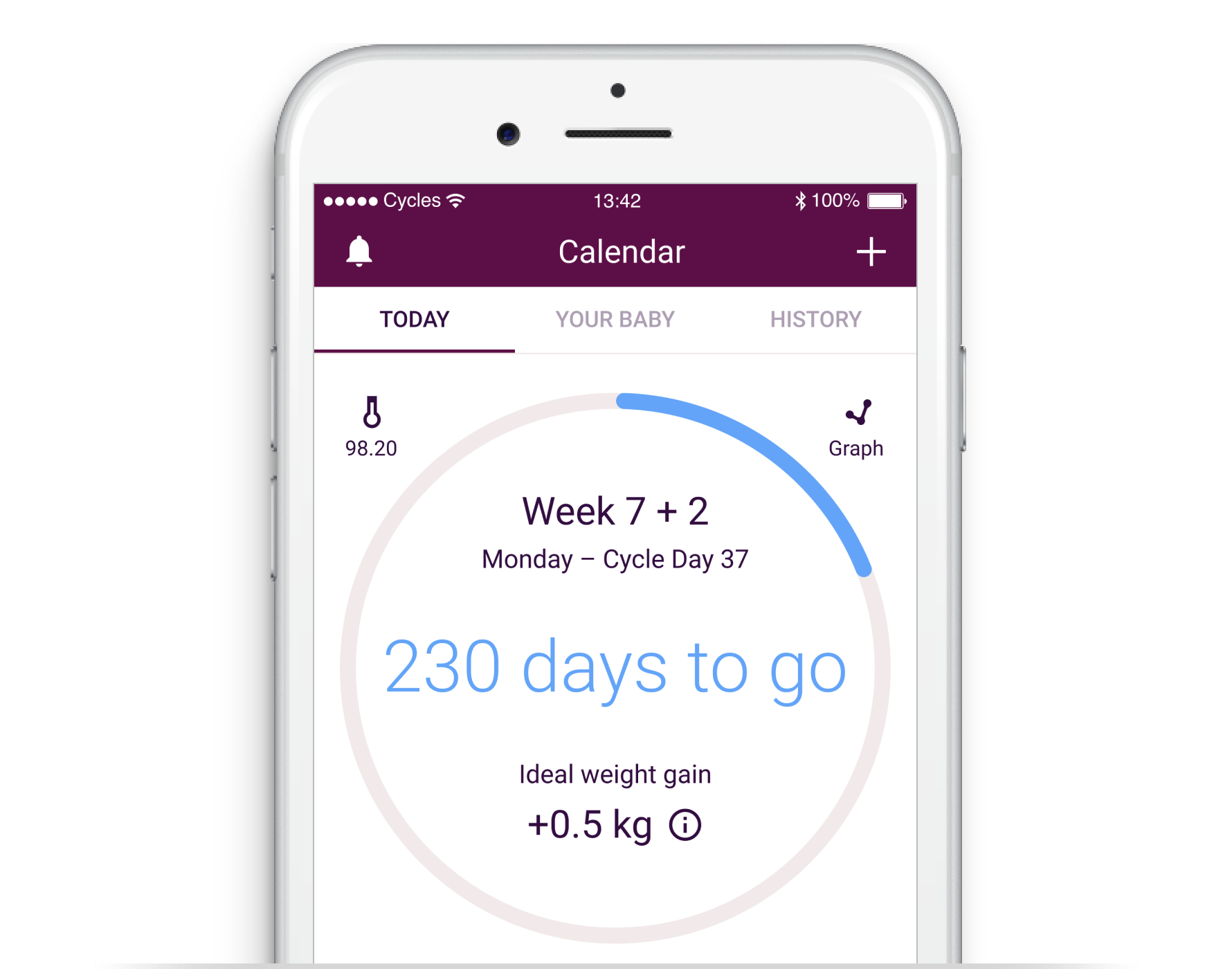 Following a pregnancy with Natural Cycles
Based on your data, Natural Cycles will let you know if you might be pregnant. This happens if your temperature stays high, rather than dipping as it does before you get your period, meaning the fertility app can tell you the best time to take a pregnancy test. When a positive test result is entered into the app, the interface switches colors and the features change, as you switch to "Follow a Pregnancy". In this mode, you will be guided through the different stages of fetal development. After you have given birth, you can continue using Natural Cycles as a birth control method in "Prevent Mode".