Natural Cycles:
Plan a Pregnancy
Discover fertility tracking for the digital age, you can also use the Natural Cycles app to get pregnant.
You must be over 18 years of age
Does not protect against STIs
CE marked in Europe
Cleared by FDA
FDA Cleared
Use an app to get pregnant
Natural Cycles goes beyond birth control, and as life goes on you may decide to start a family. Our "Plan a pregnancy" mode can support you in your journey to become pregnant by letting you know the days that you are fertile.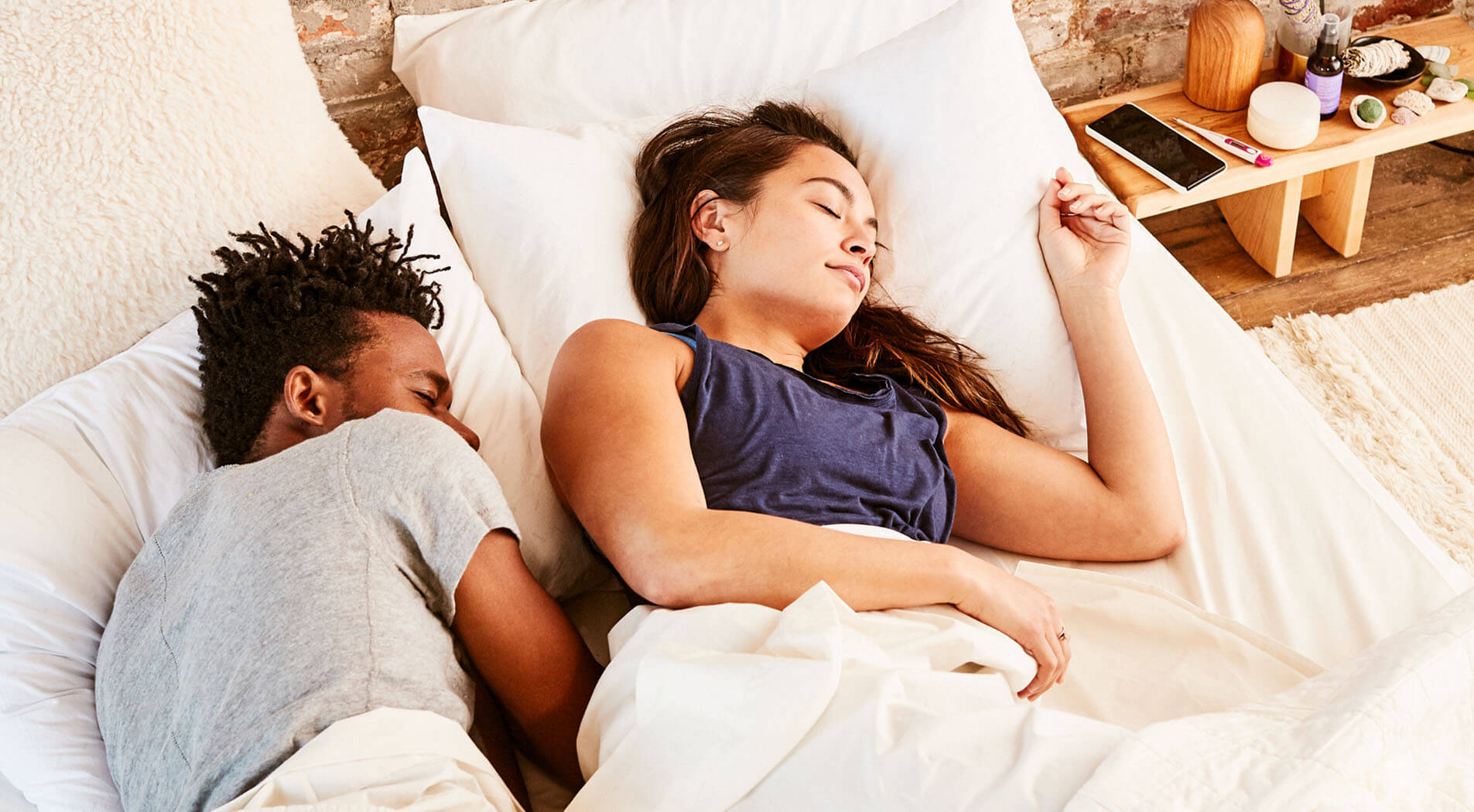 Today's view: fertility app status
Your fertile days are marked by a scale of red colors, the deeper the red, the more fertile you are. On pink days, your fertility cannot be confirmed yet and the fertility app may need some more data or is still getting to know your unique cycle. Gray days indicate that you are very unlikely to be fertile.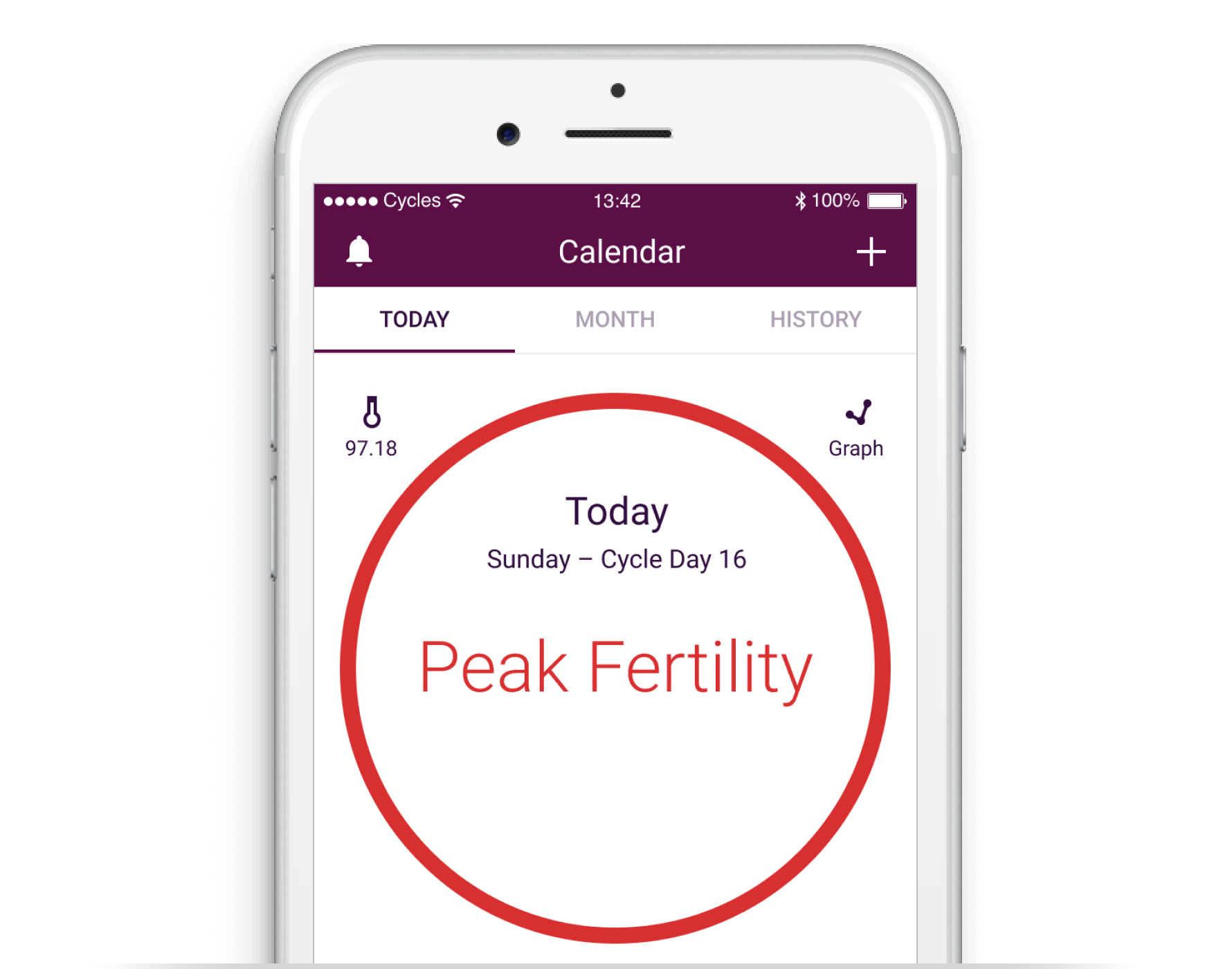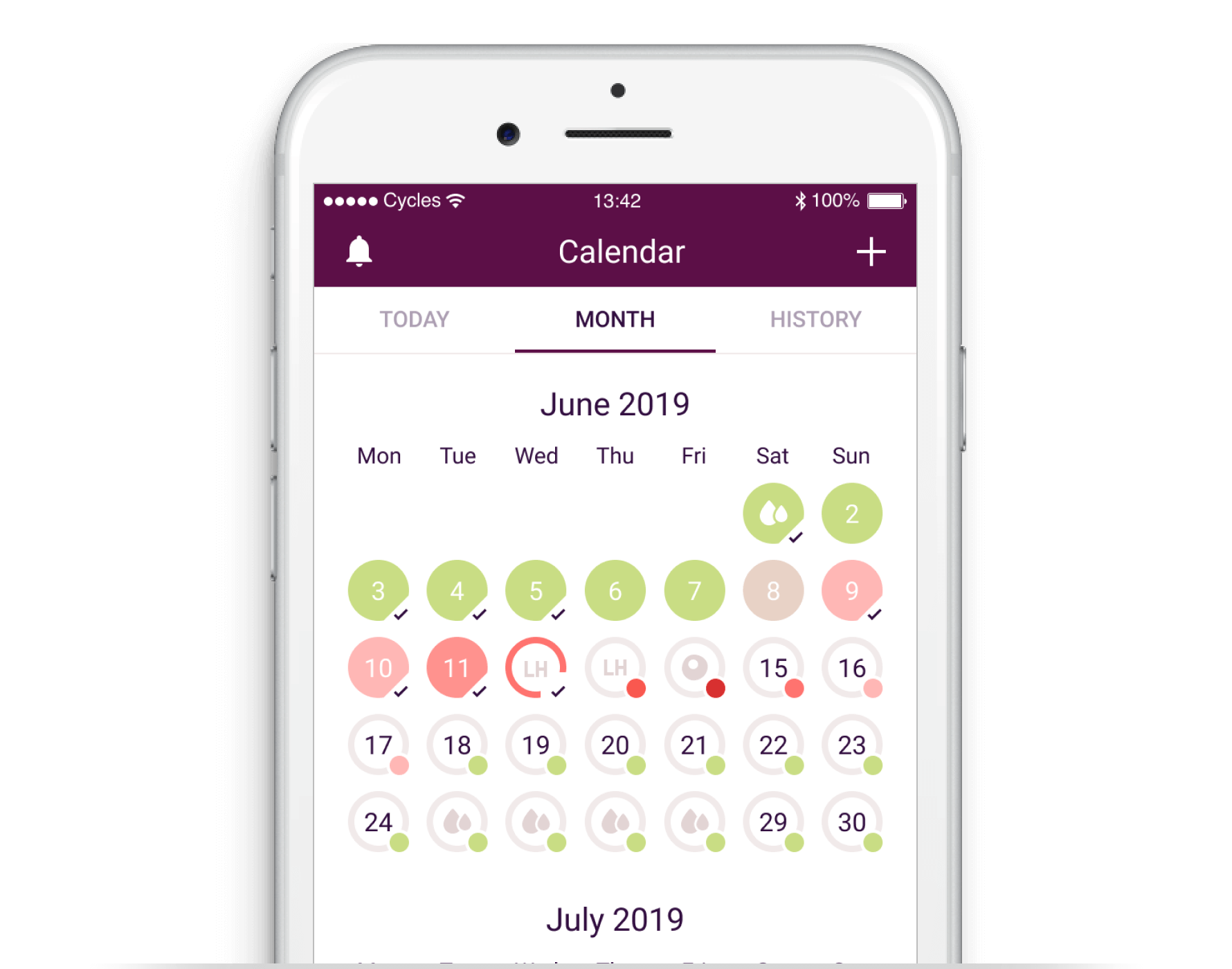 Month view
Here you can see your predicted fertile days for the month. You can see when your ovulation, fertile days and period are coming up, so you will always be prepared. Easily access your past data by tapping on any given day, the days on which you have entered data are marked with a "tick".
The graph
The graph is a visualization of your temperature curve. Watch it develop as you continue to measure throughout your cycle. Swipe left or right to view graphs of your past cycle and tap "3 cycles" or "9 cycles" to compare them to each other. You can see when you have logged sex on top the of the graph and your period, fertile days and ovulation are indicated by colors.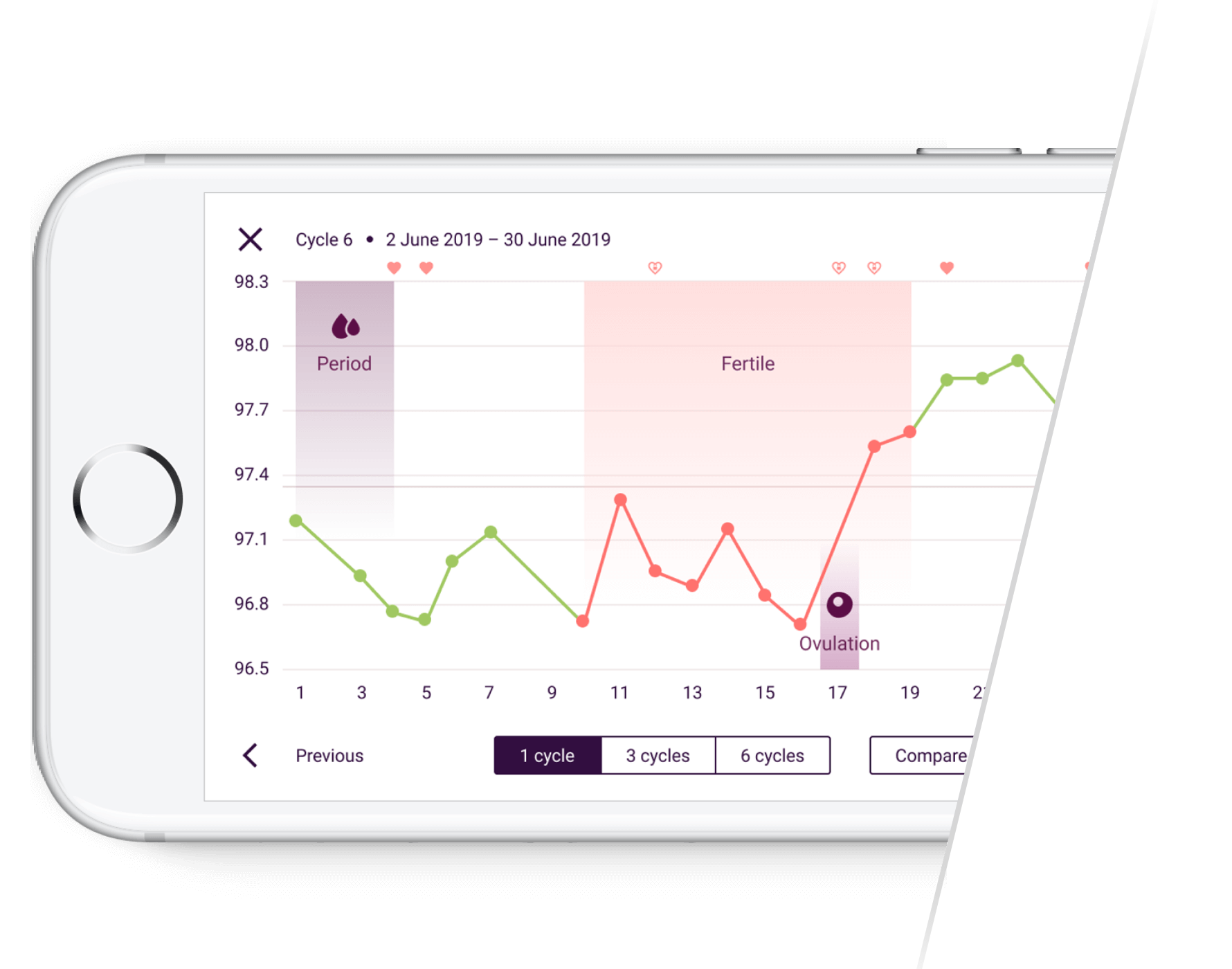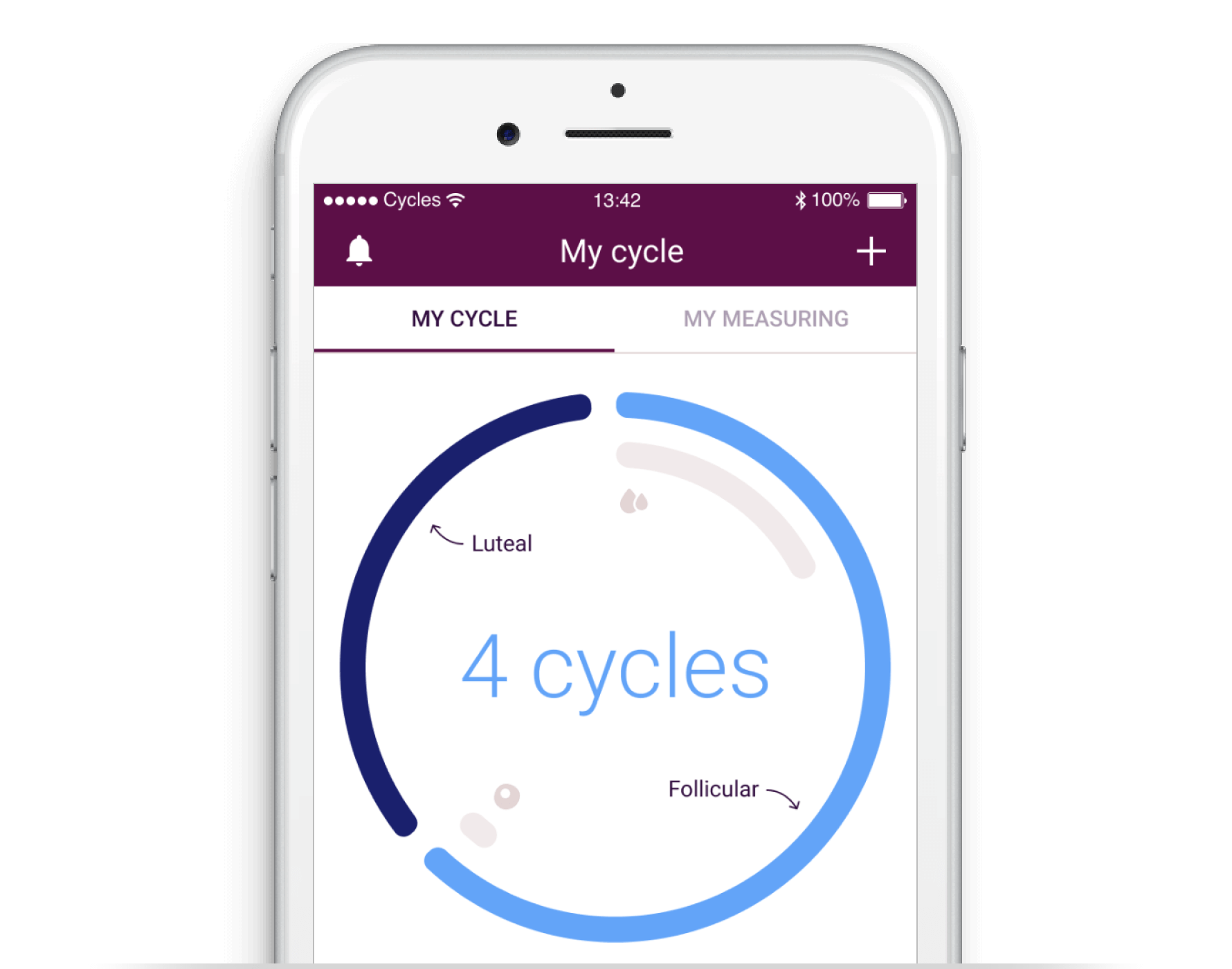 Statistics
This view is all about the numbers behind your cycle. It will give you an overview of how your average cycle looks as a graph, your cycle length, regularity and detailed analysis of the three phases of your menstrual cycle – the follicular, luteal and ovulatory phases. You can always see the average statistics of all women using Natural Cycles below yours, so you can compare them. Your cycle begins on Cycle Day 1 (CD1) with the first day of your period and ends when your next period comes along.
Messages
These are gentle reminders and useful info we send you, so you can get the very most out of your Natural Cycles experience. Messages are tailored to your unique cycle and are only sent if they are relevant to you. You can also contribute to research in women's health by answering one of our research questions. This just takes a couple of seconds and, with your support, we can help to further scientific understanding of birth control, reproduction and fertility.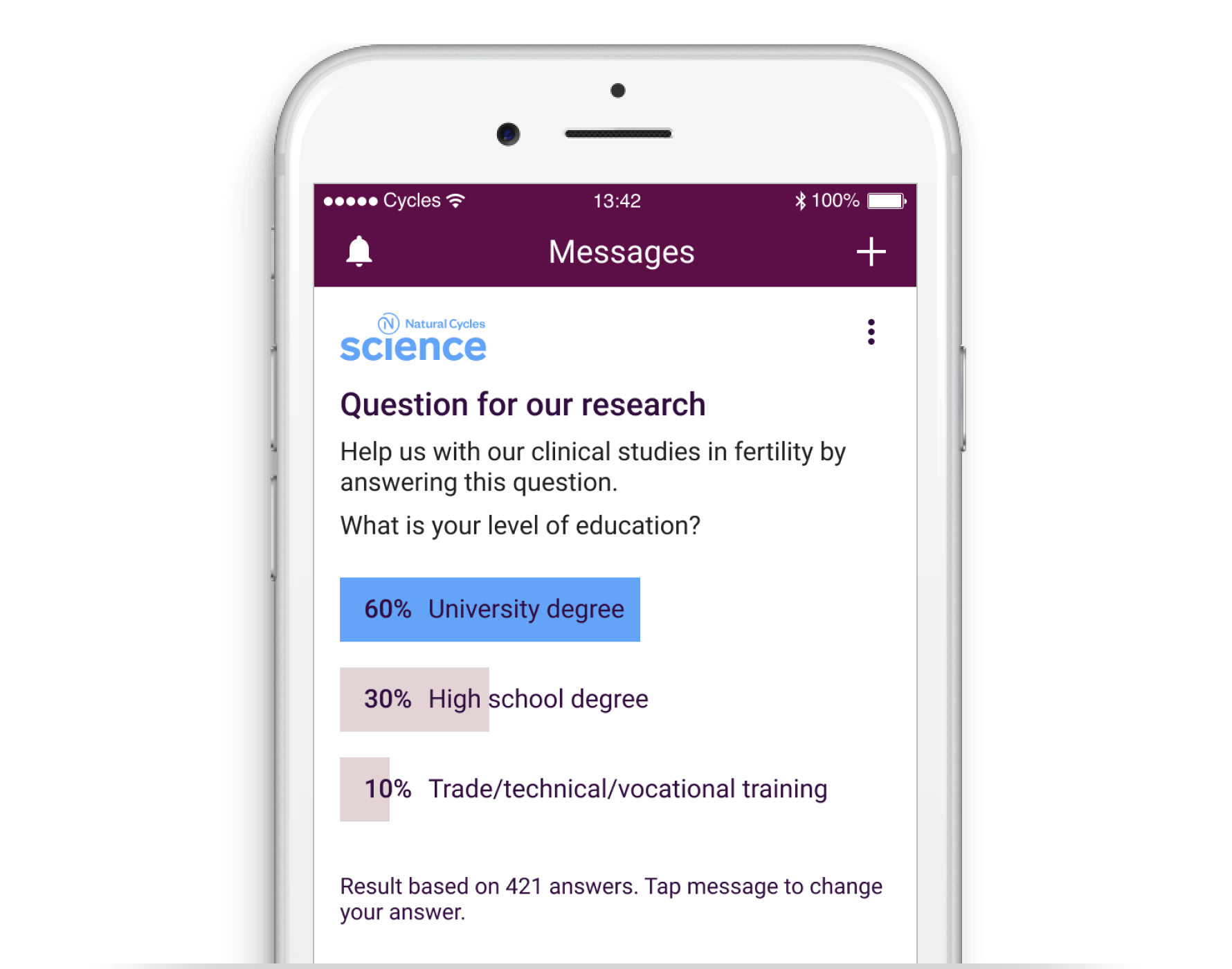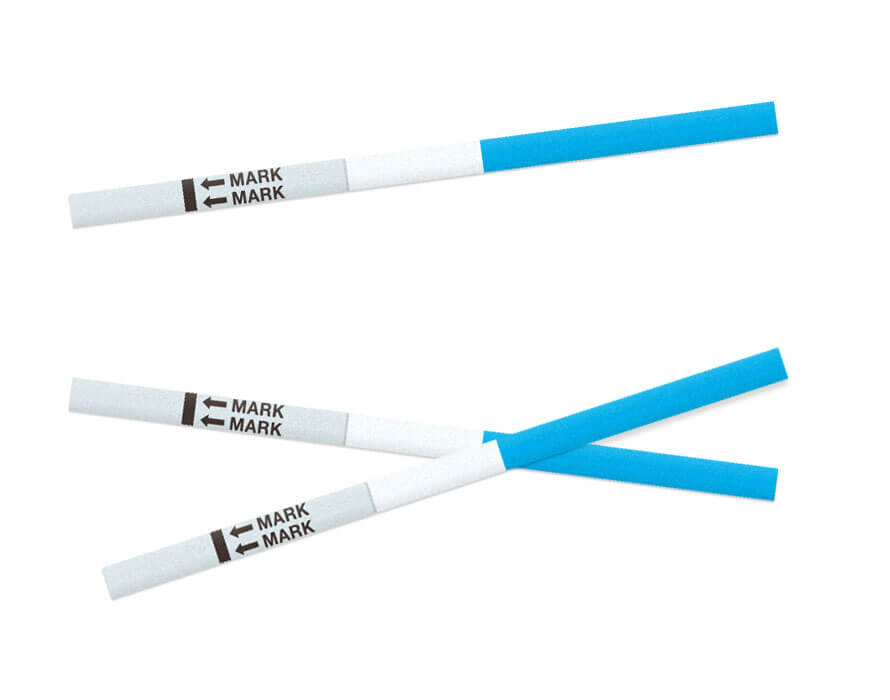 When should I take a pregnancy test?
Natural Cycles will let you know when it's best to take a pregnancy test. Once a positive test is entered into the app, it switches colors and your features change. You will then be able to track the development of your pregnancy. Once you've given birth you can continue with Natural Cycles "prevent" mode as a contraceptive if you wish to do so.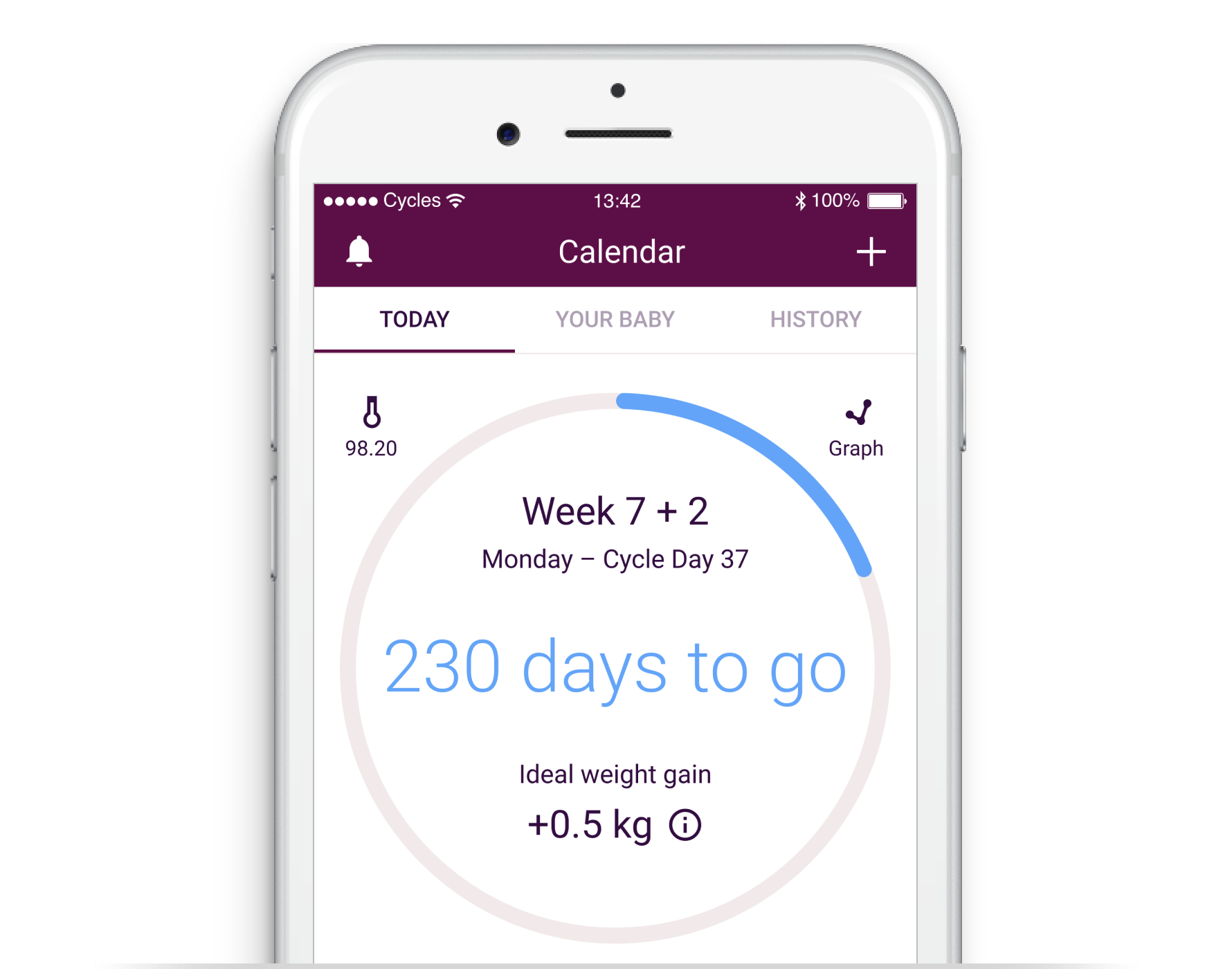 Following a pregnancy
If you are already pregnant or log a positive pregnancy test, the app will switch colors and will help you to monitor and track the development of your pregnancy, guiding you through the different stages of fetal development. We also recommend continuing to measure your temperature during the first trimester, so that Natural Cycles can detect any temperature fluctuations.
Achievements
Achievements help you keep track of your progress and are here to motivate you along your journey as a Cycler whether you're using Natural Cycles as birth control or use it as an app to get pregnant.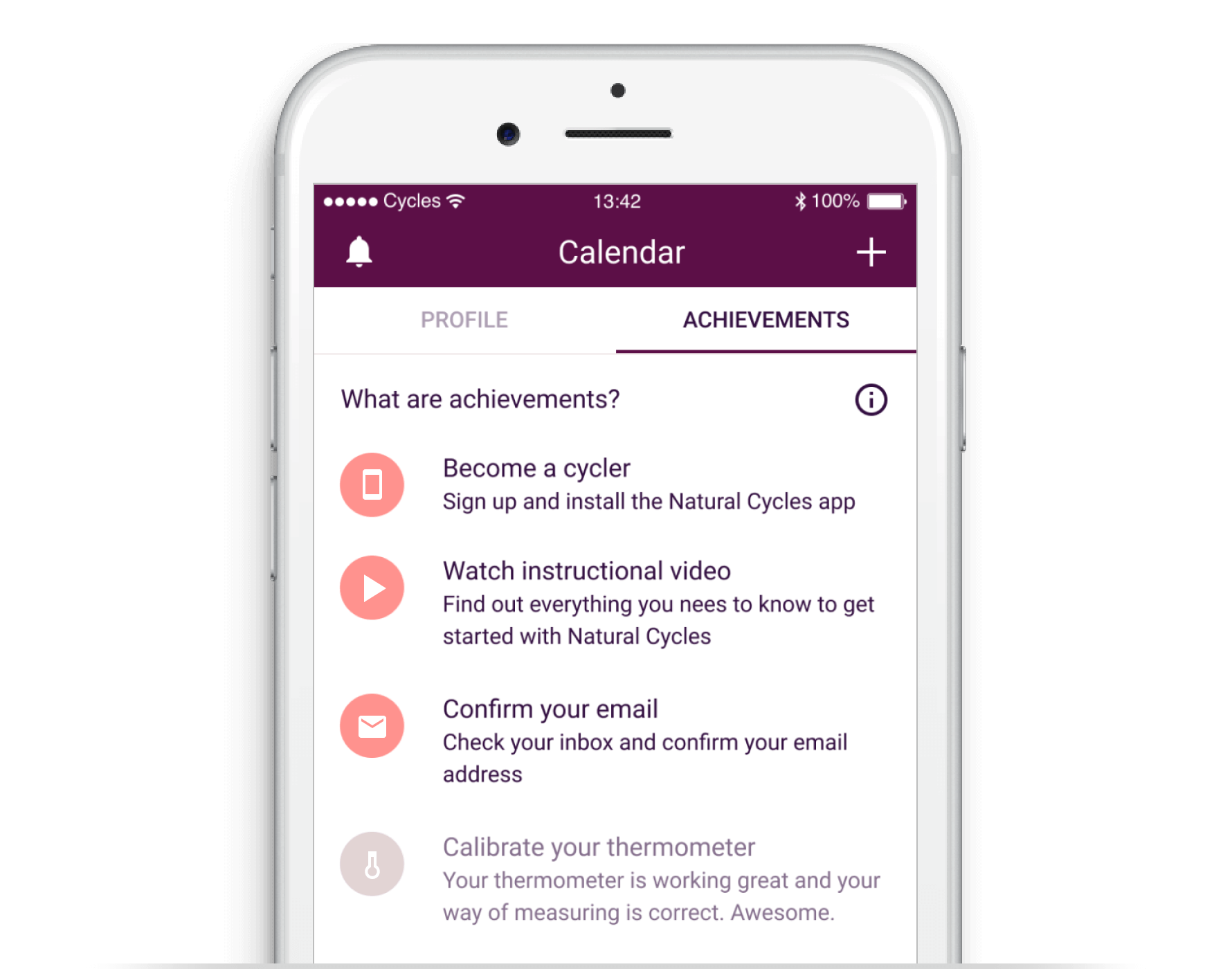 Ready to get started?
Get the annual subscription today, thermometer included.