Hear why our users love Natural Cycles
From preventing pregnancy, to planning pregnancy, and everything in between. Cyclers everywhere trust Natural Cycles to guide them on their fertility journey.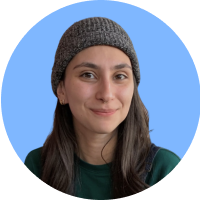 Sav
Cycler since 2021
It didn't take long to build the habit and love for the Natural Cycles process. Getting to add temperature and cycle symptoms felt like a step toward the reward of unlocking more insights about my body.
Read story
App Store
4.8 stars
40K+ reviews
Supporting over
3 million
Cyclers over 10 years
Check out 57K+ global ratings
4.8 out of 5
57K global reviews
So helpful!
April 20th, 2022
I recently came off of BC after 13+ years to give my body a chance to produce its own hormones and get used to my natural cycle because I was hating how I felt on BC. I started using Natural Cycles to help me learn to understand each part of my cycle, what my body is telling me and to prevent pregnancy. I expected it to take longer for the app to calibrate and be accurante as it's only been 2 months, but it was been extremely accurate thus far and it's helping me to understand/know what yo expect at each stage og my cycle. Definitely recommend!
My fav birth control method
April 16th, 2022
Finally feel in control and in tune with my cycle and how it affects my body and mind! I was on the pill and implant previously, and both made my mental health really bad. I also got horrible acne on the implant and nothing topical workes to fix it so I got it off it! This has been the best way to track my cycle and prevent pregnancy
Absolutely Love
April 13th, 2022
This app is fantastic! If you commit to your fertility awareness / health, Natural Cycles will give you the tools to organize yourself and take control of your body and reproductive life. I am truly grateful.
Are you ready to go hormone-free with Natural Cycles?