Natural Cycles Submits 510(k) Premarket Notification to the FDA for Wearable Birth Control
The company aims to expand the types of third-party thermometers - including popular wearables - that can be used with its FDA cleared birth control app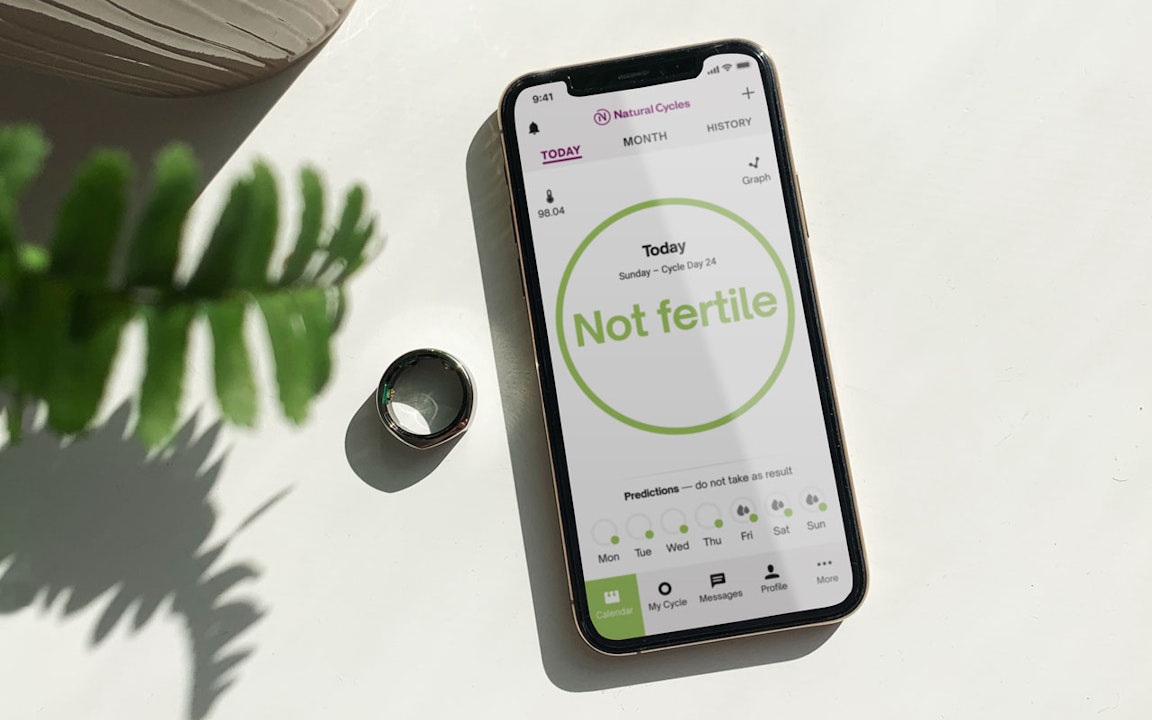 New York - Natural Cycles, the first and only FDA cleared birth control app in the United States and CE marked birth control app in Europe, announced the company has submitted a 510(k) Premarket Notification to the U.S. Food and Drug Administration (FDA). The purpose of the notification is to revise the labeling to expand the types of third-party thermometers, which include popular wearables already on the market, that can be used with its app.
The Natural Cycles app, which received FDA clearance to be marketed as the first digital contraception in August of 2018, is powered by an algorithm that is able to identify a woman's daily fertility status based on her basal body temperature and other menstrual data. Currently, users use a basal thermometer to take their daily temperature and input that temperature manually into the app.
New software has been developed and added to the Natural Cycles application that converts temperature data received from wearable devices that collect biometric temperature data to a format that can be interpreted by the Natural Cycles algorithm. This will remove the manual steps of measuring orally and entering temperature data for those users who wear an integrated device.
"For years we've been looking to create a more seamless measuring experience for our users, and we were thrilled with the results from using our new software with temperature data from popular wearables," said Natural Cycles co-founder and CEO Elina Berglund Scherwitzl. "We know our users love having a hormone-free birth control option and we are excited to give them additional measuring options that many already have given a large number of our users own a wearable device."
Since Natural Cycles was launched in 2013 by physicists Elina Berglund and Raoul Scherwitzl, the company has garnered over 1.8 million registered users worldwide.
While waiting for the FDA's clearance on the 501(k)submission, Natural Cycles has released a beta launch that will allow select Natural Cycles users to sync temperature data collected when wearing certain wearable devices, including the Oura Ring. While in beta, measurement functionality will only be available to users who are not using the app for birth control. Since 25% of Natural Cycles users use the app outside of preventing pregnancy - including to plan pregnancy or to monitor their cycle - those in the beta will use it solely as a fertility tracker.
For more information please visit: https://www.naturalcycles.com/wearables.
About Natural Cycles
Natural Cycles is the first and only FDA cleared birth control app in the United States and CE marked birth control app in Europe. Founded in 2013, the app is scientifically proven to be 98% effective with perfect use and 93% effective with typical use. To learn how it works, visit naturalcycles.com.