Your body. Your birth control.
Introducing the world's first and only digital birth control method. Cleared by the FDA and scientifically-proven!
4.8
16k ratings in the App Store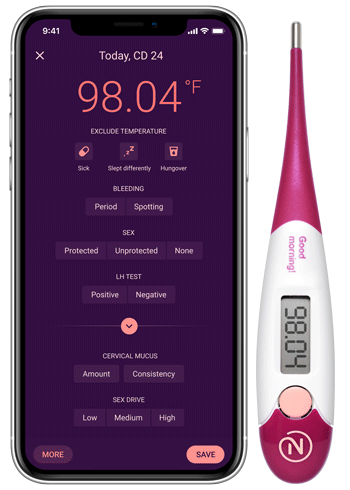 Effectively prevent pregnancy & learn about your body in 3 quick steps
We'll take care of the rest
1. Measure
When you wake up in the morning, use the Natural Cycles thermometer to take your temperature.
2. Add data
Enter your temperature into the app and let Natural Cycles analyze your unique cycle and identify your fertility status.
3. Learn your fertility
Instantly find out if today is a red or a green day and whether or not you need to use protection.
Featured In
"A powerful alternative"
"Best app of 2019"
"Natural Cycles ticks all the boxes"
Your Natural Cycles journey
What to expect
First Cycle
Get started
From the first day you add data, our algorithm will provide you with your fertility status. For most users, ovulation is identified during the first cycle.
Second Cycle
Master your routine
The more data you add, the more our algorithm learns. Measure your temperature when you wake up, at least 5 days a week, to get more green days (aka non-fertile days when you don't have to use protection).
Third Cycle
Keep on Learning
Track your period, ovulation test results, and PMS symptoms to help you learn more about your body, cycle, and reproductive health.
Why women love Natural Cycles
I'm so grateful to Natural Cycles for giving me a powerful, empowering, effective option to understand and work with my fertility.
Kat
1 year

Check out our frequently asked questions
Are you ready to take control of your cycle?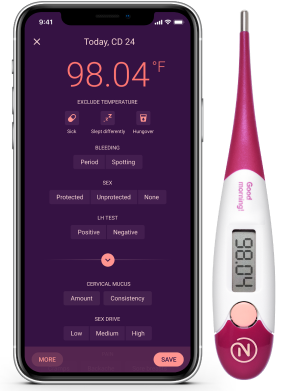 Save 20% today
Join our mailing list and get a 20% discount on your Annual Subscription. For new users only.