Track COVID-19 with Natural Cycles
At Natural Cycles, our mission has always been to pioneer women's health with research and passion. As we face the COVID-19 pandemic we remain committed to this mission and have asked ourselves how we can better help our users and the medical community.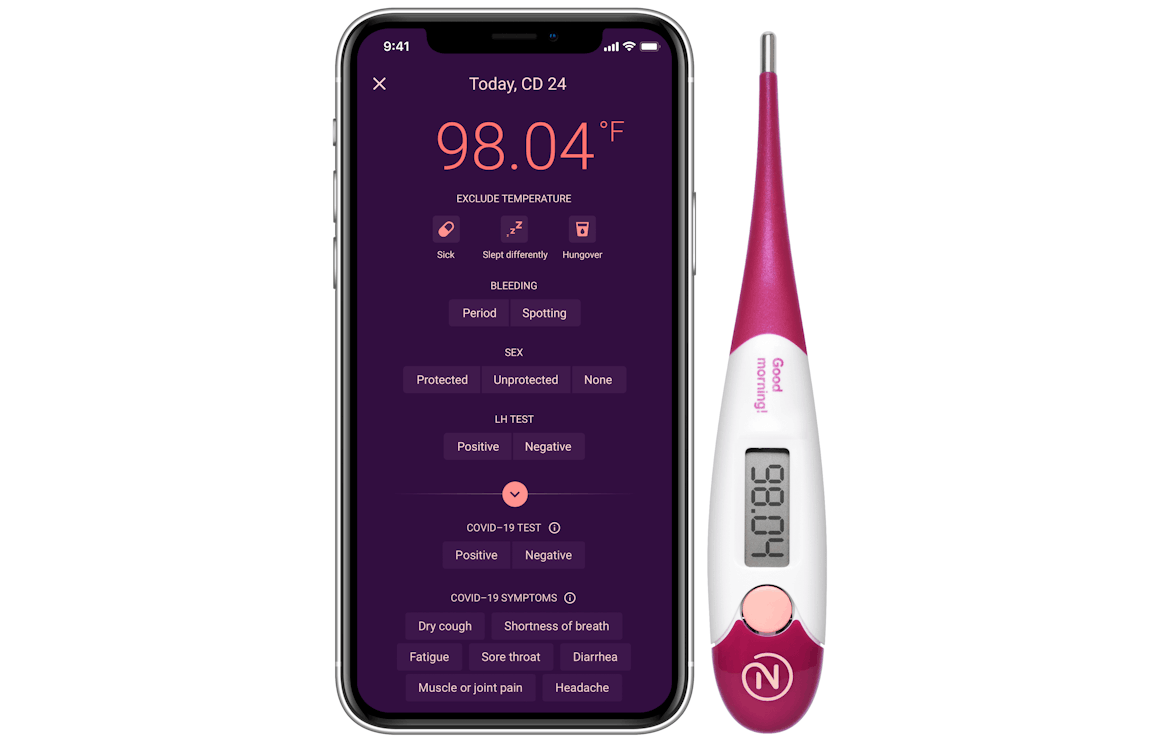 Note: While the COVID trackers are no longer available in the app, we're continuing to build out our trackers and recommend tracking any symptoms within "notes"
With this question in mind, our team has added new, optional trackers within the app to help track your health if you feel sick and are experiencing potential COVID-19 symptoms. This will allow users to track their own symptoms in real time and share them with their healthcare provider. Our scientists may then also be able to study the data in anonymized form to better understand the spread and the effects of the virus in different parts of the world.
These trackers are intended for temporary documentation purposes only and are in no way intended to replace a professional medical diagnosis or treatment. They will in no way impact the effectiveness of Natural Cycles as none of the data will be factored into the algorithm.
How it works
If you decide not to turn the trackers on, you will not notice anything different within your app. You can continue to measure and use Natural Cycles as you normally would. If you are interested in enabling these trackers, you can turn them on and use as follows:
Go into your app > add data page > scroll to bottom where it says "change tracker settings" > slide COVID-19 test and symptom trackers to "on" position
Once these are enabled, you can track a positive coronavirus (COVID-19) test and different symptoms, such as a sore throat, dry cough, shortness of breath, fatigue or diarrhea, right within your "add data" page.
What to keep in mind
If you feel sick or have a fever, continue to measure as soon as you wake up in the morning but don't forget to exclude it.
Natural Cycles's algorithm is also able to detect unusually elevated body temperature and will automatically exclude it. If this happens, we will send you a message in the app to let you know.
If you think you have been exposed to the coronavirus and develop symptoms, follow the guidelines of your local public health authority.
You must take a test for the coronavirus before entering "positive"or "negative."
Since guidelines and testing protocol continues to change and can differ depending on where you are located, we have compiled a resource to help direct you to the most up-to-date information here.