Natural Cycles Powered by ŌURA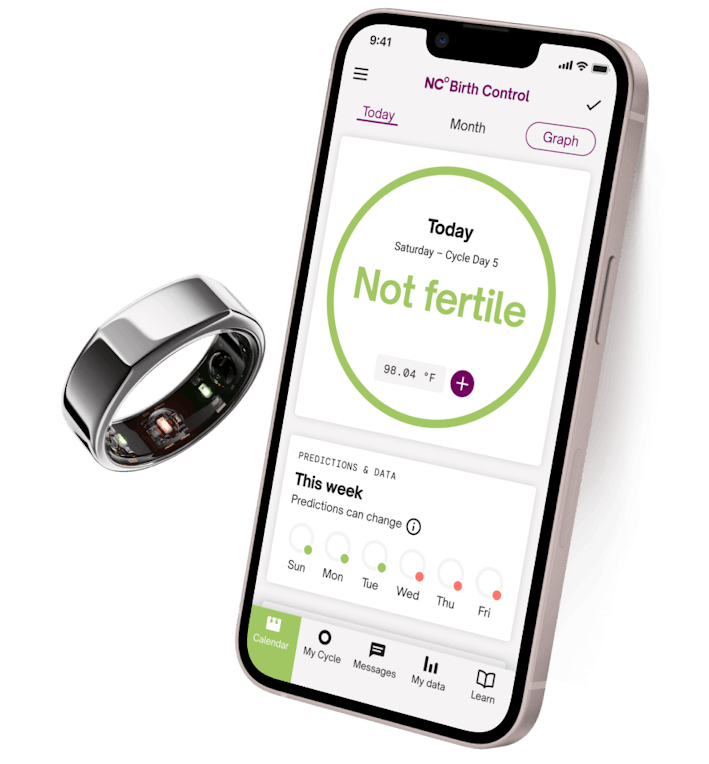 🏅 FDA cleared birth control
😴 Measures while you sleep
🌿 100% hormone-free
💍 Exclusive Oura Ring offer
Already an existing user? Read more here
The world's first birth control app has partnered with ŌURA
Natural Cycles is certified hormone-free birth control that's based on body temperature. We're now working with smart ring innovators, ŌURA, to create a seamless experience for those looking to plan or prevent pregnancy naturally.
What you get when you sign up:
20% discount on Natural Cycles Annual Plan
$40 off a new Oura Ring + 6 months Oura membership for free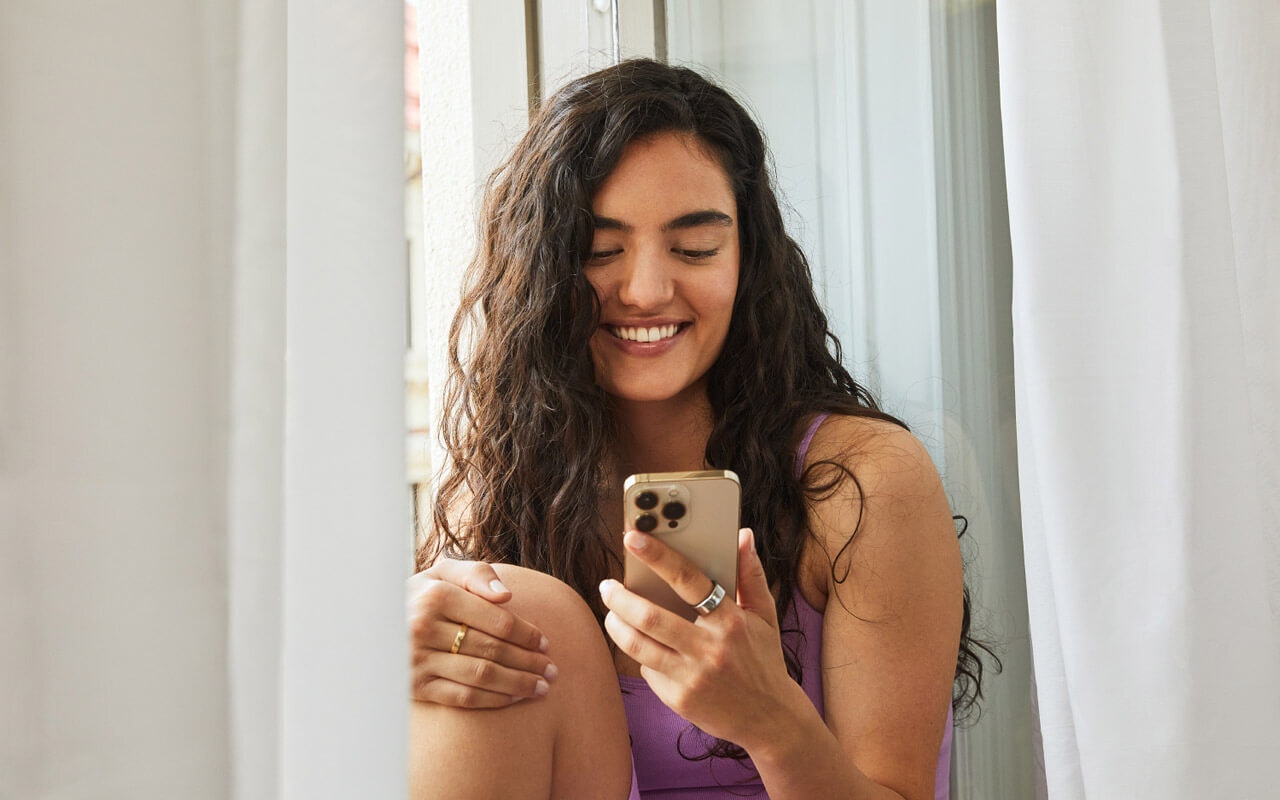 Use the Oura Ring with the Natural Cycles app
Wear your Oura Ring to bed, and let it measure while you sleep. In the morning, you can check your daily fertility status in the Natural Cycles app. It's that simple!
What's it like using Natural Cycles with the Oura Ring?
"Love love love it. I hope you open it up to everyone soon, so they can love it too!"
Beta user
How do I start using Natural Cycles with the Oura Ring?
Do you already have an Oura Ring?
Step 1
Sign up for Natural Cycles with 20% discount
We are offering new users a 20% discount on our annual subscription.
Step 2
Sync your Oura Ring with Natural Cycles
Log in to your Natural Cycles account and follow a few simple steps to get started.
Please note: you need an active Oura membership to be able to sync your ring.
Step 3
Wear the Oura Ring overnight!
Wear your Oura Ring to bed to measure seamlessly while you sleep and unlock your daily fertility status.
Already use Natural Cycles?
If you are an existing user, you can claim your discount right through the Natural Cycles app by visiting the Buy Extra Supplies page. Learn more via our guide here or click the button below to go directly to your app. Make sure you have the latest app version to access this offer.
The future of hormone-free birth control is here