The Science Behind Our Birth Control Effectiveness
Discover the data behind the first and only birth control app. Our mission is to pioneer women's health with research and passion, read on to find out how we make it happen with the science behind our birth control effectiveness.
Birth control effectiveness table
Birth Control Method
Natural Cycles
Pill
Male Condom
IUD
Nuvaring
Fertility Awareness
Withdrawal Method
*Typical use %
93%
93%
87%
>99%
93%
77-98%
80%
*Perfect use %
98%
>99%
98%
>99%
>99%
95-99%
96%
What is perfect use?
98% effective means that 2 women out of 100 will get pregnant during 1 year of use, even with using the app perfectly

Perfect use is when you do not have unprotected sex on red days, i.e. always use a condom or abstain from sex

To be a perfect user, you do not need to measure every day at the same time, but you do need to use protection on every red day

Perfect use also includes women who had unprotected sex on a green day that was falsely given, or had protected sex on a red day but the method failed (e.g. a broken condom)
What is typical use?
Typical use shows how many women on average get pregnant due to all possible reasons

The most common reason for pregnancy with Natural Cycles is the failure to use protection on red days

Typical use includes pregnancies that occurred under perfect use

93% effective under typical use means that 7 out of 100 women will get pregnant during one year of use
Advisors
We are proud to work with leading medical advisors who bring their extensive knowledge and backgrounds in female health to Natural Cycles.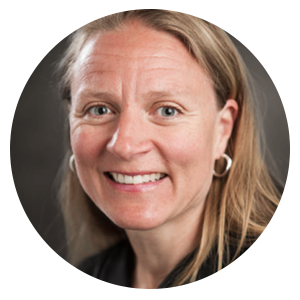 Dr. Helena Kopp Kallner
PhD. M.D.
A Senior Consultant in Obstetrics and Gynaecology at Danderyd Hospital and researcher at the Karolinska Institute, Dr Kopp Kallner is secretary of the Board of the Swedish Society of Obstetricians and Gynecologist. She is also a member of the Advisory Board of Natural Cycles. Dr Kopp Kalner works with Natural Cycle in designing and performing new research on fertility monitoring, contraception and mHealth.
FDA Cleared
In 2018 the US Food and Drug Administration (FDA) cleared Natural Cycles as a medical device for use as a digital method of birth control.
Download
Certified in Europe
In Europe, Natural Cycles is the first CE-marked Class II medical device (CE0123) for use as a method of birth control.
Download
Quality Regulated
We are ISO13485 certified, working to the highest level of safety and quality, with a quality management system at our core.
Download