About Natural Cycles
Our mission at Natural Cycles is to pioneer women's health with research and passion – by empowering every woman with the knowledge that she needs to take charge of her health.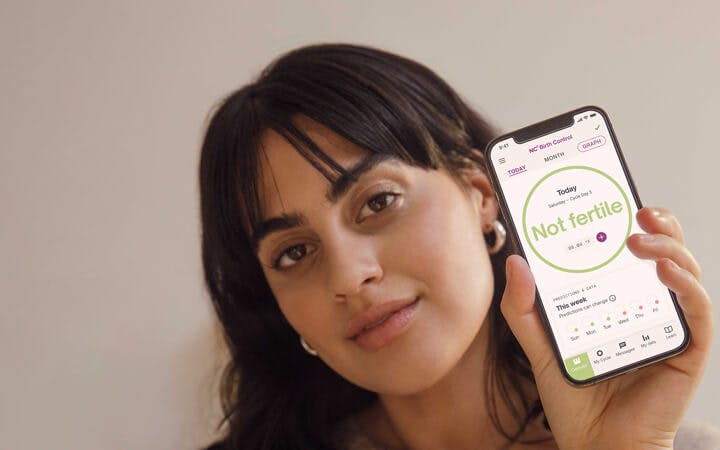 Millions of journeys, each one unique
Natural Cycles is the only app to be FDA cleared as birth control. Natural and non-invasive we offer a brand new, revolutionary birth control option that's given millions of individuals the power to go hormone-free.
3 million
registered users
16
published journal papers
13 million+
cycles analyzed
The history of Natural Cycles
2012
Particle physicist Elina Berglund is working at CERN on the team that discovers the Higgs Boson particle, leading to a Nobel Prize in Physics
2013
Elina creates the first version of Natural Cycles to use as hormone-free birth control until she's ready to start a family
2014
Natural Cycles launches in Sweden. Elina and Raoul use the app to plan pregnancy and baby Alba is born!
2017
Natural Cycles achieves CE certification in Europe based on a scientific study of more than 22,000 women demonstrating the app's effectiveness
2018
Natural Cycles becomes the first birth control app to be cleared by the US Food and Drug Administration
2021
Groundbreaking research leads to a brand new FDA clearance for Natural Cycles: the first wearable birth control
2022
Natural Cycles publishes its 14th study, investigating the effects of COVID vaccines on menstrual cycles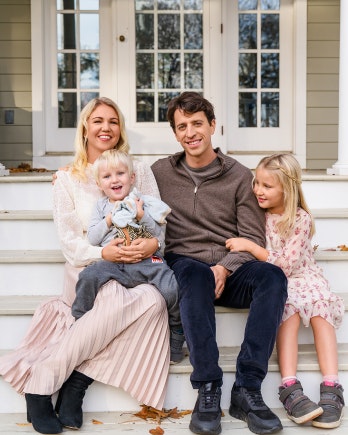 Elina's story: Why I built the first birth control app
It sounds counterintuitive to many, but I actually came up with the idea for Natural Cycles birth control when starting to think about planning my own pregnancy. At the time, I was working as a particle physicist at CERN (European Organization for Nuclear Research) and my husband and I were starting to talk about our future family.
I had been using a birth control implant throughout most of my twenties after a negative experience with the birth control pill. While the implant worked quite well, I knew we wanted to start trying in a year or two so I wanted to remove it. In addition to it being invasive, I also wanted to take a break from hormonal birth control to give my body a chance to get back to its natural state well before a pregnancy.
I quickly realized I was extremely limited when it came to finding a regulated birth control option that was both non-invasive and non-hormonal. As a particle physicist and researcher, I decided to take things into my own hands so I developed Natural Cycles, the first FDA cleared birth control app. The app analyzes a woman's body temperature to determine when she ovulates and when she is and isn't fertile. After my own struggle to find a natural, effective contraception, I'm proud to share Natural Cycles with thousands of women around the world.
Science is at the heart of what we do
Natural Cycles is grounded in science, from our origin story to the regulated processes we follow every day. Our in-house Medical, Algorithm, and Data Team is made up of fertility experts, physicists, and data scientists. We are constantly looking for ways to enrich the field of female health, collaborating with academics, scientists, and doctors around the world. Do you share our mission?
Get info for healthcare professionals Read our research & publications
"Natural Cycles plays a huge role in women's lives, which humbles us. So we always have their best interest at heart in every decision we make."
Elina Berglund
Meet the people behind Natural Cycles
We are scientists, feminists, friends and Cyclers too
The Natural Cycles Team is made up of people from over 20 different countries with backgrounds in everything from astrophysics to creative writing. Together we share a passion for science, data and female health.
With a caring and supportive culture, we're proud to be part of a predominantly female team working for something we really believe in.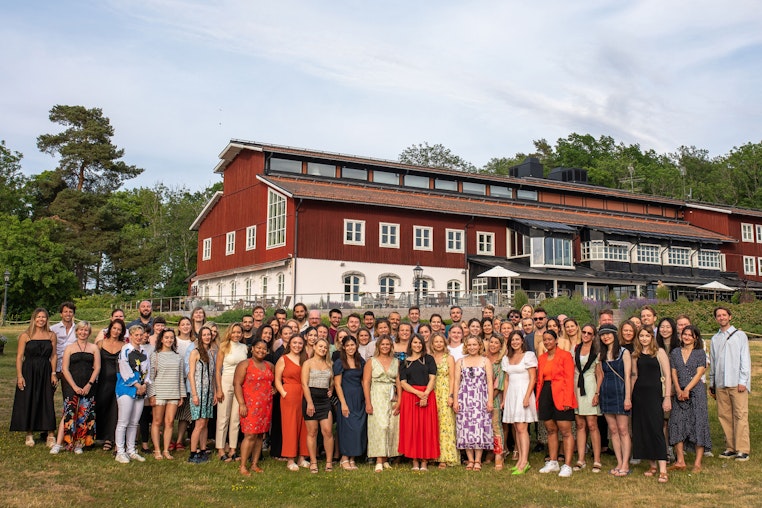 Our values
Caring
Confident
Credible
Committed
Ready to get started? Get the annual subscription today, thermometer included