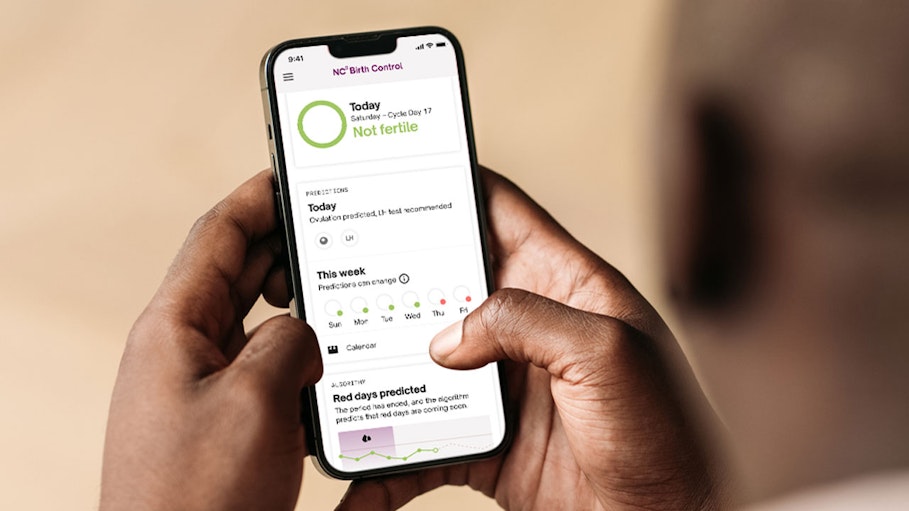 Have you tried NC° Partner View?
Birth control is a shared responsibility, but more often than not it still falls firmly on female shoulders. At Natural Cycles we know it takes two to tango, so we recently created Partner View, a new feature that gives you the power to share your fertility data with your partner. If you've been thinking of trying this feature or simply want to learn more about how it works, read on to find out what's included, how to set it up, and more!
Because sharing is caring
We know many of our Cyclers are passionate about sharing their Natural Cycles journey with the special people in their life, whether that means letting them know it's a green day or sharing a PMS alert! You asked us to create a version of the app where your partners can access this important info without you having to lift a finger. So we did just that.
NC° Partner View gives you the power to share your fertility status - and other optional info with your partner - so they can access it on their own device at their leisure. While Partner View is designed to help your partner learn more about your unique cycle, it's built for you first and foremost.
Who can use Partner View?
It's up to you who you share your link with - if you choose to share it at all. You're not just restricted to sharing with one person either - if you want to give more access you've got the option to add as many people as you like.
You're always in control
While Partner View is designed to make your life easier, we always want the power to be in your hands. You can customize so much about this feature, from how far back your partner can see data, to exactly what they can see in their view of the app.
The most basic version of Partner View shares your daily fertility status and a few other fertility-related factors such as ovulation prediction and temperatures added. It's up to you if you choose to share more info such as trackers, tests, and sex. If you decide to stop using Partner View you can easily and immediately disable it via the app settings.
Benefits of using Partner View while preventing pregnancy
We've long believed that birth control is a shared responsibility and Partner View does more to share that burden. We know that our users love learning more about their bodies by using our app to prevent pregnancy, and you can now include your partner in that learning experience too!
Using Partner View means you no longer need to let them know whether today is green and you're good to go or it's red and you need to use protection - it's that simple!
Planning pregnancy with Partner View
If you're using NC° Plan Pregnancy, Partner View can support you both through the fertile window and beyond. Your partner can also follow your predicted ovulation and it's no longer on you alone to communicate what's happening in your body.
How do I get started?
You can set up Partner View by visiting your settings in the Natural Cycles app right now. From here you can enable Partner View and send an invite directly to your partner's email address. Head over to our Customer Support hub to learn more about setting up Partner View.
Did you enjoy reading this article?