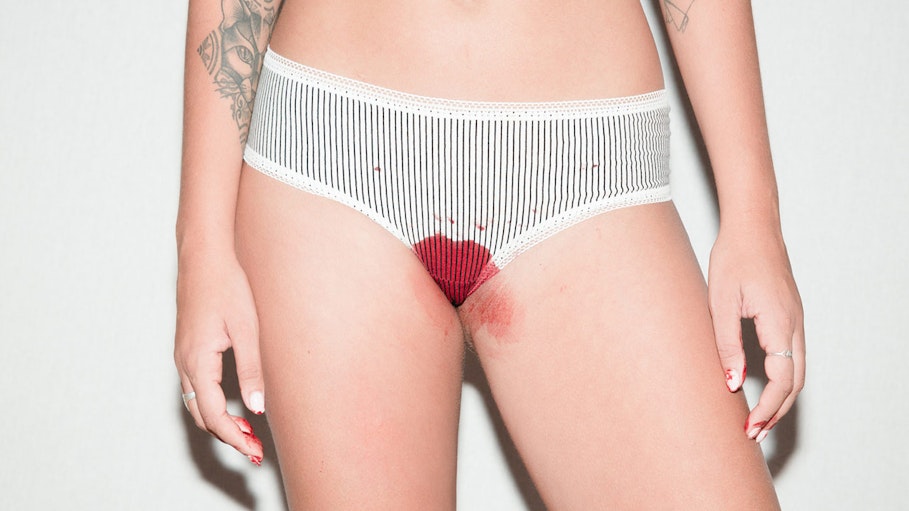 What is Menstrual Hygiene Day?
Have you heard of Menstrual Hygiene Day? Don't worry if not. We're here to explain it all: what it is, why it's important, and how, together, we can advocate for it. We'll also cover period poverty, and why ending the stigma surrounding menstruation is important to us.
So, what exactly is Menstrual Hygiene Day?
Menstrual Hygiene Day was founded in 2014 by German non-profit agency WASH United, with the aim of ending period stigma worldwide. It's held every year on May 28th with three main goals:
To put an end to the stigma surrounding menstruation
Raise awareness around period poverty and improve education around menstruation
Kick-start the fundraising that's needed to improve the situation for women and girls around the world
The overarching aim of Menstrual Hygiene Day is to create a world where no one is held back because they menstruate - and the aim is to achieve that by 2030.
What is period poverty?
When we talk about period poverty, we're talking about a lack of access to period products like tampons, towels, and cups. The term also refers to a lack of hygiene facilities, waste management, and poor or no education around menstruation.
Period poverty affects roughly 500 million women and girls worldwide, and in the United States, there are around 16.9 million people who menstruate living in poverty.
A study by Kotex found that more than two in five people had struggled to purchase period products at some point in their life, due to lack of income, and Black and Hispanic women were more likely to have been affected by this more recently. Within this demographic, 35% struggled to buy period products in 2021 compared to 23% of white women.
Between 2018 and 2021, there was a 75% increase in the number of people who said they'd used a substitute for period products, such as toilet paper, paper towels, or socks. This was partly made worse by the pandemic, with a sudden loss of work meaning more people had to make the difficult decision between buying period products and other essentials.
In the US, it's estimated that the average woman spends $13.25 every month on menstrual products. That works out, over a lifetime, to $6,360. For low-income families, that cost can be impossible to manage, particularly when you factor in the rising cost of living.
Period poverty can have a big impact. It can cause shame and embarrassment around periods, affect mental health, and cause young people to miss out on education, both in the US and around the world. In Rwanda, for example, girls miss up to 50 days of work or school every year due to period poverty and stigma, whilst in Ethiopia, 50% of girls miss between one and four days of school every month whilst they're on their period.
In 2020, Scotland became the first country in the world to make period products free for all, and in 2021, New Zealand announced that it would provide free period products for all students. Botswana and Kenya also offer free sanitary pads in public schools. While in the US, Illinois, Washington, New York, New Hampshire, and West Virginia all offer free pads and tampons in public schools.
But there's still a long way to go to ensure everyone who menstruates, across the world, is able to access period products when they need them, free from shame. One of the aims of Menstrual Hygiene Day is to improve awareness of periods and increase access to toilets, showers, period products and education.
What stigmas are there around menstruation?
Unfortunately, in many places, menstruation is seen as an unclean or taboo subject, and it's often impossible to talk about period poverty without touching on these taboos.
In some communities, the secrecy surrounding periods combined with a lack of sex education, means that sometimes girls have never heard of menstruation before their first period - as with 75% of girls in Nairobi's Methare Valley. As you can imagine, this can lead to a very confusing and often traumatic experience.
This can be compounded in communities where menstruation is actively stigmatized. In Nepal, there's an ancient practice called chhaupadi, in which people are banished to mud huts for the duration of their period (or sometimes longer). Often, these girls and women are left with no supplies, no menstrual products, and no washing facilities.
The practice was banned in 2005, but it still happens in many rural parts of the country, leaving girls and women exposed to the elements, animals, and predatory men.
In other parts of the world, menstruating women are seen as unclean. In India, one study found that eight in ten Indian girls aren't allowed to enter religious shrines when menstruating, six in ten aren't allowed to touch food, and three in ten are asked to sleep in a different room.
Periods in and of themselves are, of course, not unclean. However, without access to clean water, a toilet, or proper sanitary products, there is the possibility of an odor, which further adds to the shame and embarrassment surrounding periods.
WaterAid reports that one in nine people worldwide don't have any clean water close to their home, and 1.7 billion people worldwide don't have a decent toilet of their own. Furthermore, restrooms often aren't built with the needs of menstruating women in mind, further complicating the issue.
Why is Menstrual Hygiene Day important?
Everyone who menstruates has the right to access period products and safe, hygienic toilet facilities where they can use them. There should be no shame, stigma, or embarrassment around menstruation.
However, as we've seen, that's not the case for many around the world. Even closer to home, how many different euphemisms can you think of for menstruation? From 'Aunt Flo' to 'shark week', the fact we can't openly talk about our periods without the need for code words shows that there's still some way to go when it comes to busting stigma.
Closing the knowledge gap with Natural Cycles
Thanks for reading up on Menstrual Hygiene Day and period poverty. Breaking down stigma when it comes to female health is a cause close to our heart, at Natural Cycles we're here on Menstrual Hygiene Day - and every other day of the year - to provide education around periods and female health to help women get to know their bodies better - preparing for your period included!
In 2018 Natural Cycles became the first birth control app to be FDA cleared in the US. The temperature-based technology behind Natural Cycles helps you get to know your unique cycle, so you can prevent or plan pregnancy completely hormone-free. Why not find out if it can work for you today?
Did you enjoy reading this article?