Medical advisors
Collaboration with leading experts in Gynaecology and Obstetrics enables us to perform high-quality research in the fields of contraception and fertility.
Our medical advisors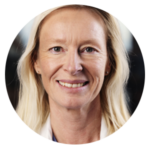 Prof. Kristina Gemzell Danielsson
Professor of Obstetrics and Gynaecology at Karolinska Institutet and senior consultant Karolinska University Hospital
Having co-authored more than 250 publications, Prof. Danielsson is one of the world's leading scientists in reproductive health, contraception, and abortion. As President of the European Society of Contraception and Reproductive Healthcare (ESC) and a member of the Scientific and Technical Advisory Group (STAG) of RHR at the WHO she has contributed hugely to our research. In coordination with Natural Cycles, she has performed new research on contraception and fertility. Her vision is a world in which every woman has complete freedom regarding the decisions she makes about her own body. 'No woman should have to die because of a pregnancy'.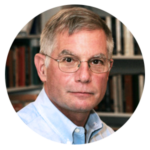 In Memoriam Prof. James Trussell
During the course of his long career, Prof. James Trussell made many contributions to the field of reproductive health, as Professor Emeritus of Economics and Public Affairs and Senior Research Demographer of the Office of Population Research at Princeton University, and a fellow of the Population Council, the Guttmacher Institute, and the Royal College of Obstetricians and Gynaecologists. He authored or co-authored over 350 scientific publications, and we are honoured to have had the opportunity to work closely with Prof. Trussell during the development stage of Natural Cycles and in our latest clinical study.
Raoul Scherwitzl, CEO & Co-founder, said, 'Prof. Trussell was a leading figure in the field of reproductive health, and we were inspired by the invaluable insights and contributions he brought to our organisation. We wish to extend our condolences to his family, friends and colleagues.'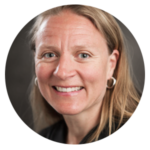 Dr. Med Helena Kopp Kallner
Senior Consultant in Obstetrics and Gynaecology at Danderyd Hospital and researcher at Karolinska Institutet
Dr. Kopp Kallner is secretary of the Board of the Swedish Society of Obstetricians and Gynecologists and secretary of its Working group on Family Planning. As a member of the Advisory Board of Natural Cycles, she designs and performs new research on fertility monitoring, contraception and mHealth. Her mission is to improve women's health and to empower women. Her vision is that all children are born as a result of a wanted pregnancy from women in charge of their own fertility.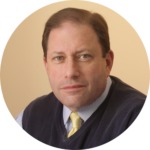 Prof. Lee Shulman, MD
Professor of Obstetrics and Gynecology at Feinberg School of Medicine of Northwestern University
Lee Shulman is Professor of Obstetrics and Gynecology, a Fellow of the American College of Obstetricians and Gynecologists and a Founding Fellow of the American College of Medical Genetics. Professor Shulman is a member of and holds leadership positions in numerous regional, national and international organizations that pertain to the health and care of women. He frequently contributes to peer-reviewed and informational literature, with more than 130 peer-reviewed articles and over 50 book chapters. His major research interests are genetics, reproduction, contraception, menopause, and women's healthcare advocacy.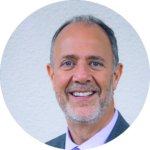 Dr. Juan Acuña
Founding Chair, Department of Medical and Population Health Sciences Research, Herbert Wertheim College of Medicine at Florida International University
Dr. Acuña is an obstetrician and gynecologist, clinical geneticist, fetal medicine specialist, and a clinical epidemiologist. Formerly a Program Director of Maternal and Child Health at the Centers for Disease Control and Prevention (CDC), he has extensive national and international experience providing advice for the development of health systems, health services and health education.
"Natural Cycles provides women with a new non-hormonal and non-invasive contraceptive method, that improves effectiveness vs. traditional methods in this space."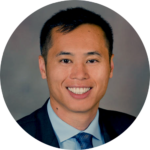 Dr. Leo Han, MD, MPH
Assistant Professor of Obstetrics and Gynecology at Oregon Health & Science University
Dr. Leo Han is a specialist in Family Planning with a focus on contraception, medical management of bleeding, and sexually transmitted infections. His research is bench-to-beside with translational and clinical projects focused on contraception development.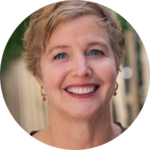 Patty Cason, MS, FNP-BC
Assistant Clinical Professor at School of Nursing, University of California, Los Angeles
Patty Cason is a family nurse practitioner and trainer specializing in sexual and reproductive health. She developed the "PATH" framework for patient-centered reproductive goals and contraception counseling and is part of several national work groups examining research and best practices for patient-centered counseling and implementation of quality services. Patty is a senior author and editor of the 21st edition of Contraceptive Technology.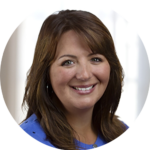 Lori Hartley, MPH, RN
Director of Education for Reply Ob/Gyn & Fertility
Lori Hartley is a certified fertility awareness educator with two decades of experience developing and delivering meaningful health-related curriculum, presentations, and innovative tools and instructions to patients. She promotes and supports shared decision-making to today's health practitioners and works with women and their families to instill confidence in health decision-making. She is an avid patient advocate, educator, and caregiver, dedicated to best practices and improving processes to bridge the gap between patient education and clinical care in the outpatient setting.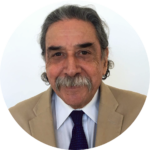 Prof. Luis Bahamondes, MD, PhD
Professor of Gynaecology, Department of Obstetrics and Gynaecology, University of Campinas Medical School, Brazil
Professor Luis Bahamondes has over 40 years of research experience in women's health, collaborating with public health organizations. The main theme of his research is contraception and endometriosis-associated pain.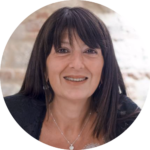 Prof. Rossella Nappi, MD, PhD
Professor of Obstetrics and Gynecology at University of Pavia, Italy
Professor Rossella Nappi was the president of the International Society for the Study of Women Sexual Health (ISSWSH) and is a permanent member of the International Society of Gynecological Endocrinology (ISGE) and International Menopause Society(IMS). She has also been very active in many international meetings and research projects in the field of contraception, menopause, and female sexual dysfunction.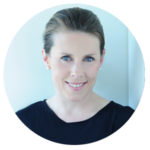 Dr. Maike Henningsen
Dr. Maike Henningsen, MD, PhD is a gynecologist and obstetrician with a special interest in Digital Health and Future Medicine
Dr. Henningsen is an experienced medical professional both within Germany and internationally. Following successful completion of her PhD, she was awarded further research funding from the DFG / Max Kade Foundation to develop her special interest in the field of personalized medicine at the University of California in Los Angeles. She is now a faculty lecturer for digital health & future medicine at the University Medical Center Hamburg-Eppendorf (UKE). Dr. Henningsen strongly believes that every individual deserves a tailored treatment strategy. By expanding treatment choice for patients through continuous advances, digital medicine becomes an increasingly important part of future healthcare delivery, including contraception.  
Please reach out to us if you are interested in working with us or have any questions/comments.