Medical advisors
Collaboration with leading experts in Gynaecology and Obstetrics enables us to perform high-quality research in the fields of contraception and fertility.
Our medical advisors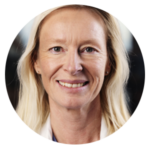 Prof. Kristina Gemzell Danielsson
Professor of Obstetrics and Gynaecology at Karolinska Institutet and senior consultant Karolinska University Hospital.
Having co-authored more than 250 publications, Prof. Danielsson is one of the world's leading scientists in reproductive health, contraception, and abortion. As President of the European Society of Contraception and Reproductive Healthcare (ESC) and a member of the Scientific and Technical Advisory Group (STAG) of RHR at the WHO she has contributed hugely to our research. In coordination with Natural Cycles, she has performed new research on contraception and fertility. Her vision is a world in which every woman has complete freedom regarding the decisions she makes about her own body. "No woman should have to die because of a pregnancy".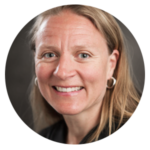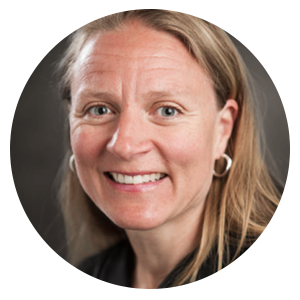 Dr. Med Helena Kopp Kallner
Senior Consultant in Obstetrics and Gynaecology at Danderyd Hospital and researcher at Karolinska Institutet
Dr. Kopp Kallner is secretary of the Board of the Swedish Society of Obstetricians and Gynecologists and secretary of its Working group on Family Planning. As a member of the Advisory Board of Natural Cycles, she designs and performs new research on fertility monitoring, contraception and mHealth. Her mission is to improve women's health and to empower women. Her vision is that all children are born as a result of a wanted pregnancy from women in charge of their own fertility.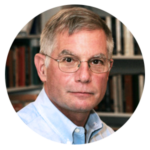 Prof. James Trussell
Professor of Public and International Affairs, Emeritus. Professor of Economics and Public Affairs, Emeritus, Princeton University. Honorary Fellow, University of Edinburgh
James Trussell is author or co-author of more than 350 scientific publications, primarily in the areas of reproductive health and demographic methodology. He is also one of the researchers of the latest Natural Cycles study. He summarises "This is the first study to provide typical and perfect-use estimates of the effectiveness of an app and shows the app is effective."

Dr. Maike Henningsen
Dr Maike Henningsen, MD, PhD is a gynaecologist and obstetrician with a special interest in Digital Health and Future Medicine.
Dr Henningsen is an experienced medical professional both within Germany and internationally. Following successful completion of her PhD, she was awarded further research funding from the DFG / Max Kade Foundation to develop her special interest in the field of personalised medicine at University of California in Los Angeles. She is now a faculty lecturer for digital health & future medicine at the University Medical Center Hamburg-Eppendorf (UKE). Dr Henningsen strongly believes that every individual deserves a tailored treatment strategy. By expanding treatment choice for patients through continuous advances, digital medicine becomes an increasingly important part of future healthcare delivery, including contraception.  
Please reach out to us if you are interested in working with us or have any questions/comments.