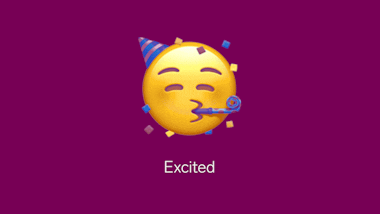 5 Ways to Manage PMS
Premenstrual syndrome affects us all differently. For some, it might be barely noticeable, for others it can drastically change their quality of life when it rolls around each cycle. While we might not have much control over our hormone levels, there are a few steps we can take to manage PMS, and hopefully alleviate some symptoms. Read on to discover our five ways to manage PMS...
Keep in mind that we're all different and only we know what will work best for our bodies. If you are struggling with severe PMS you should consult with your doctor to get professional PMS treatments and advice. Let's take a look at some ways we can manage PMS ourselves at home.
1. Freshen up your diet
The first one might seem obvious, but it's easier said than done. The hormone progesterone makes us crave salty or sweet foods in the lead up to our periods, but eating these can actually make PMS symptoms worse.
Instead of reaching for the chocolate or chips, choose fresh fruit and veggies to prevent bloating. Water retention is really common both during and in the lead up to our periods, and staying hydrated can help with this.
Most importantly, if you do find yourself reaching for the cookie jar, it's perfectly normal! Don't punish yourself for eating junk food by skipping meals, instead try to eat healthy at your next meal if you can. Being kind to yourself is an important way to manage PMS symptoms and that goes beyond choosing healthy food.
2. Make sure you're getting enough rest
Feeling tired or stressed makes things harder, and PMS is no exception. While getting a good night's rest is important throughout your cycle, tiredness is a common symptom of PMS so make sure you're carving out some serious sleep time in the days before you get your period. We know this can be doubly difficult for those who experience insomnia with PMS, but taking steps such as restricting caffeine and alcohol can help improve sleep quality.
Getting enough rest is important, but so is finding the time to relax. There's a key link between stress and the menstrual cycle and managing stress around your period isn't just beneficial for managing PMS, but for your overall health too.
Whether it's turning off your phone before bed, taking a walk after work, or trying a meditation app - there are lots of things you can try to decrease stress levels and set you up for a good night's sleep.
3. Manage PMS symptoms on your terms
How you choose to manage your menstrual pain is a personal decision. Lifestyle changes can go a long way, but even so, you might feel you need to stock up on some medication to get you through your PMS and period.
There are plenty of pain relief products out there. Midol(R) has a range of products designed specifically to help with period and PMS symptoms, and relieve cramps, bloating, water-weight gain, fatigue, headache, and backache.
Medication can be a great option to have in your pocket when PMS symptoms strike. Remember to use products as directed, and check with your healthcare professional if you have any concerns or questions about taking medication for your PMS or period symptoms.
4. Do some gentle exercise
It's common to feel sluggish in the lead-up to your period, and while it may be tempting to skip your workout when you're not feeling your best, exercise is proven to help improve mood. On top of making us feel better, a little movement can also help with physical symptoms like bloating and water retention.
The good news is we're not suggesting you run a marathon or even take a HIIT class (although if that's your vibe, you do you)! In fact, just taking gentle exercise like going for a walk or doing some slow yoga can be enough to combat PMS symptoms.
Exercising when you're on your period is also beneficial and can even help ease pain. Check out a few easy exercises for period cramps you can try at home.
5. Change your birth control method
This one may sound like a big change, but our birth control can really be used to manage PMS symptoms. Hormonal birth control works by stopping ovulation and suspending the menstrual cycle. For those experiencing really bad PMS, hormonal birth control is one option to consider.
However, hormonal contraception has its own set of side effects, and while it can be a helpful solution for some, others may find that it merely masks PMS symptoms, and these return once they stop taking hormonal birth control.
When it comes to changing birth control, another option is to learn more about your cycle through a hormone-free option instead. And that's where Natural Cycles comes in. Natural Cycles is an app paired with a thermometer that learns the pattern of your unique cycle by analyzing basal body temperature. Each cycle you can track symptoms and log the changes happening in your body. Having better awareness of your symptoms can help you manage your PMS in the long run.
Your learning journey has just begun
That's it! Thanks for reading our list of ways to manage PMS sponsored by Midol(R) - we hope you find something that works for you. Remember, with Natural Cycles you can log pain, mood changes, PMS symptoms, and more. So why not find out if the world's first birth control app could work for you?
Did you enjoy reading this article?