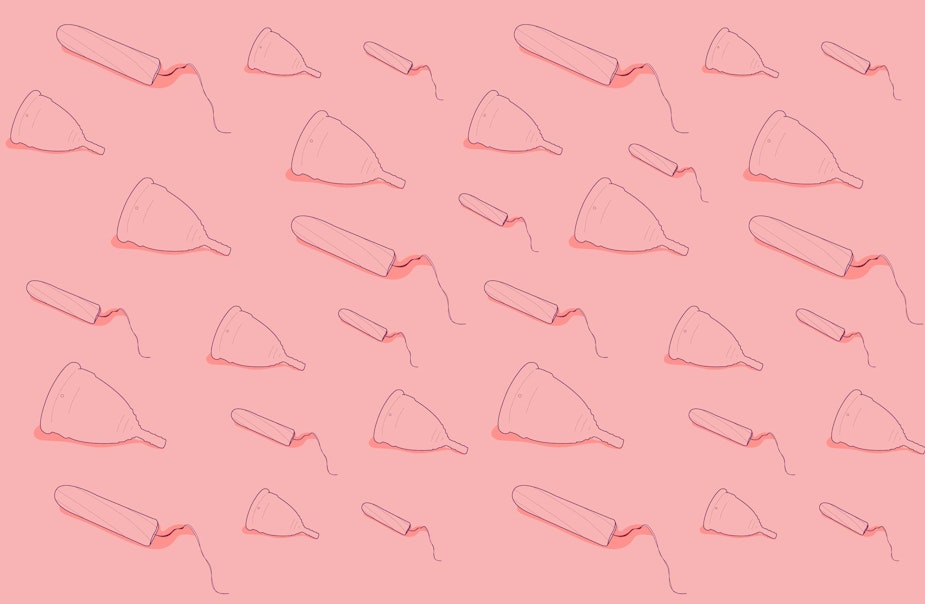 What Causes Period Cramps?
We all have different experiences of period cramps. While some women are as regular as clockwork and can predict their cramps right down to the day, others might be lucky enough to rarely or never experience the pain of period cramps. They are something many of us expect and plan for, like the menstrual bleeding itself, but we rarely have time to stop and think: what actually causes period cramps and why are they a necessary, if painful, part of our cycle?
What are period cramps?
The medical name for period cramps is Dysmenorrhea. They happen due to a hormone-like substance, prostaglandins, which causes the uterus walls to contract and then shed its lining, resulting in your period. If prostaglandin levels are higher, more pain is often associated with the cramps. This varies from woman to woman, but cramps are likely to become less painful as you get older, or after childbirth.
There are a few other conditions that can cause cramps. Treating these conditions will help stop the symptoms. These conditions include:
Endometriosis: when the lining forms outside of the uterus, for example in the fallopian tubes and can cause a more chronic pain than regular period cramps

Uterine fibroids which present as non-cancerous growths on the uterus wall that can sometimes cause pain in the affected area
Adenomyosis, when the tissue lining the uterus begins to grow into the uterine walls

Pelvic inflammatory disease, an infection of a woman's reproductive organs, usually caused by bacteria transmitted through sex

Cervical stenosis, when the opening of the cervix is smaller and restricts the flow of menstrual blood – this can cause a painful increase of pressure in the uterus
In most cases, period cramps are a sign of a healthy body reacting to the natural shedding of the uterus wall. However, if menstrual cramps are disrupting your life every cycle, if your symptoms get worse, or if you begin to get severe cramps after you're 25 years old, you should speak to your doctor.
Saying goodbye to hormones is a great way to get to know your body better. Natural Cycles is 100% hormone-free and is scientifically proven to be effective. Sign up today to try the world's first birth control app.
What do period cramps feel like?
Since every woman is different, she'll experience symptoms in different ways. Typically the cramping pain starts in the lower abdomen one to two days before menstrual bleeding begins. It then peaks after 24 hours and may last for a further two to three days after that. Some women can also experience nausea, an upset stomach or dizziness, as well as pain in their lower back and thighs. For other women, period cramps may feel like a mild yet constant pain. Those with irregular cycles or heavy bleeding are more likely to experience severe period cramps.
Tracking and treating period cramps
If you have mild period pain, aspirin or ibuprofen can provide pain relief. Heat treatment like taking a warm bath or placing a hot water bottle on the back or stomach can also help soothe symptoms. Preventative measures such as avoiding alcohol, caffeine and tobacco in the days leading up to your period may also reduce the symptoms of menstrual cramps, while regular exercise is proven to reduce period pain.
We hope you now understand what causes period cramps and why they are a healthy part of your menstrual cycle. Here at Natural Cycles, we're on hand to help you learn more about your cycle so you can predict and prepare for symptoms such as PMS, menstrual cramps and more. With our birth control app, it's easy to document symptoms and keep track of your unique cycle.
Did you enjoy reading this article?