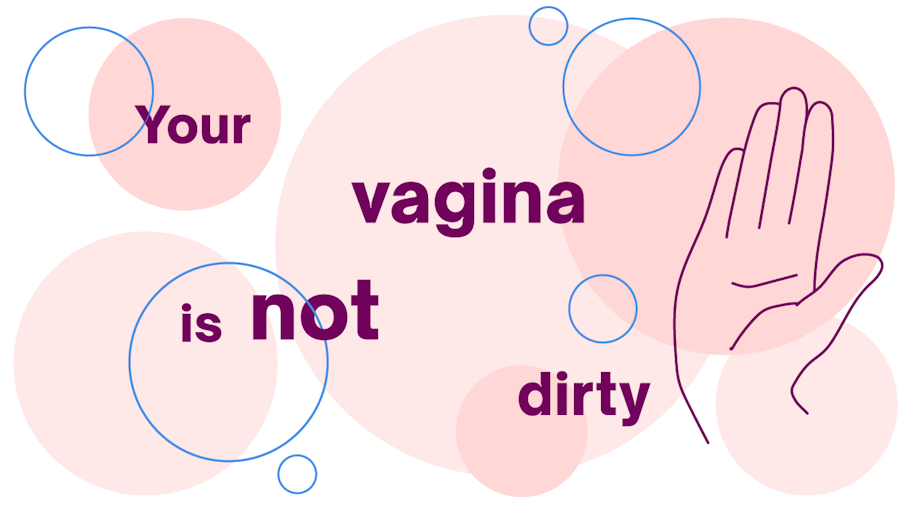 How to Clean Your Vagina 101
In this post, we're going to tackle some common myths and misconceptions around vaginal health and hygiene, as we reveal the best way to clean the vagina and the delicate surrounding area. We'll unpack the different methods used to clean the vagina, as well as how getting to know your menstrual cycle can help you get to know your whole body better. Read on to find out more...
The best way to clean the vagina
The vagina is an extremely sensitive part of the reproductive system. It has a delicate balance and it's easy to upset this balance by cleaning the vagina with perfumed soaps and washes. In fact, the vagina is actually self-cleaning, and using products to clean the vaginal passage can flush out the good bacteria that keeps the vagina healthy, and lead to an increased risk of infections. You can keep the vulva clean (that's the area around the vagina) by using a gentle, perfume-free soap and giving it a quick wash during your usual washing routine.
Why does my vagina smell?
It's natural for a vagina to have its own odor, it's not unhealthy or dirty. Beauty brands and cosmetic companies might want us to think that vaginas should smell like flowers or not have a smell at all, but this is a harmful misconception. In fact, using such feminine hygiene products can lead to a greater risk of infection - this, in turn, can cause the vagina to smell. If you notice a change in odor or have concerns about how your vagina smells, then you should talk to your healthcare professional.
Using soap to clean the vagina
While you might want to use a gentle wash to clean the area around the vagina, if possible you should avoid using soap inside the vagina itself. Of course, your hygiene routine is personal to you and if you feel you must use a product to clean your vagina, try to choose one that's ph sensitive. Keep an eye on how your body reacts to the soap - you might have to try different brands to find one that works for you. All of our bodies are different and some of us may find they are more sensitive to certain products than other people.
What is a vagina douche?
Douching the vagina is a method used where water and/or soap is flushed into the vagina. Using the douche method to clean the vagina isn't advised, as it can actually do more harm than good by upsetting the vagina's natural balance. It might be surprising, but the vagina is actually pretty good at looking after itself, and, in fact, it has its own system of discharge that naturally flushes the vagina, keeping it clean and infection-free, saving you time and money when it comes to your shower routine.
How to flush out period blood
Again, the vagina will naturally keep itself clean, so even during your period, you don't need to worry about doing a vaginal douche or flushing out menstrual blood. However, during this time you might want to focus more on keeping the wider perineal area clean (this is the area of skin between the vagina and the anus), but this can be done by simply rinsing with warm water.
Types of vaginal discharge
Also known as cervical mucus, vaginal discharge changes throughout the cycle. Depending on where you are in your cycle you might get a lot of vaginal discharge or none at all. The color and consistency of vaginal discharge can change throughout the cycle too. It's perfectly healthy to get vaginal discharge and this isn't something you need to worry about washing away. However, if you notice your discharge changes color or starts to smell different to usual it might be a sign of infection and you should talk to a healthcare professional.
Get to know your body's natural cycle
So to sum up, keeping it plain and simple is healthiest when it comes to vaginal hygiene. As with all things to do with reproductive health, the better you know your body, the more likely you are to notice any changes as they happen. Natural Cycles is an app and thermometer combination that helps you learn the pattern of your unique cycle, it can either be used as birth control or to plan a pregnancy . Along the way, you'll also be able to track changes to your mood, cervical mucus, sex drive, and more!
Did you enjoy reading this article?